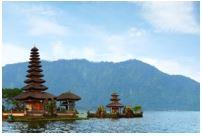 Surigao City is one of the many amazing tourist spots in the Philippines. Many of the attractions available will bring the tourists closer to nature. Tourists will be able to enjoy beautiful beaches, natural spring and not to mention beautiful lushes' trees growing around the city. Surigao City is a perfect getaway for those who want a little retreat from the bustling big cities.
Best time to fly from Cagayan De Oro to Surigao City
The best time to fly to Surigao City for ideal weather would be between May and June. Throughout the year, the city shows very minimal temperature change. It is mostly hot all year round with rain falls on occasional. However, between May and June, the weather is bright and sunny, with minimal to no rain at all. Therefore it is suitable weather to go exploring and visiting the local tourist's spots. It is also not so humid during these months. It is also not the peak month. Therefore, tourists do not have to worry about forking out too many expenses while being in Surigao City.
Main airports available in Cagayan De Oro and Surigao City
Laguindingan Airport – The Laguindingan Airport is the main airport that serves the area of Cagayan de Oro, Iligan and a few other provinces such as Misamis Oriental, Lanao del Norte, Bukidnon and also Mindanao. This airport is classified as a Principal Domestic Airport, which is also the second busiest airport in the Philippines. This airport is located around 46 kilometers from the city center, Cagayan de Oro, 57 kilometers from Iligan and only 4.17 kilometers from Laguindingan. This airport has been operating since June 15, 2013. The airlines that operate in this airport is Cebu Pacific, Cebgo, Philippines AirAsia and also Royal Air Philippines.
Surigao Airport – Surigao Airport is the only airport in the whole of Surigao del Norte province in the Philippines. It is a very small and humble airport located in Barangay Luna and is classified as a Class 2 principal. It is a minor domestic airport. The airport only has one runway that is designated 18/36 and measures 1700 metres. There is only one airline that operates here and it is Cebu Pacific operated by Cebgo. The only destination that it goes to would be to Cebu. Previously in 2017, the airport had major damage due to an earthquake and it took up to two weeks to repair. However, now it is operating as per usual.
Climate pattern in Cagayan De Oro and Surigao City
On average, Surigao City has a maximum temperature of 30 degrees Celsius, while the minimum temperature would be 23 degrees Celsius. Therefore, tourists who would be travelling to Surigao City might want to keep these in mind and prepare beforehand. This is because the temperature does not vary much throughout the year. Tourists might want to take extra caution during December to April as the wind are stronger caused by the Monsoon. However, there will be the calmer wind from June to October. Therefore, this might be a better time to visit the city.
Highlights attractions in Surigao City
Songkoy Cold Spring – The Songkoy Cold Spring is a natural spring that is located at Barangay Songkoy, Tubod, Surigao Del Norte. It is very famous even among locals for having cool temperature water even during the summer. The water is not only cool, but it is also refreshing and crystal clear. There is a bus that takes tourists in the vicinity and there is no entrance fee to this spring. However, due to this, it can get slightly crowded during peak seasons.
Enchanted River – Enchanted River or the locals calls it Hinatuan Sacred River, is a deep spring river located on the island of Mindanao of Philippines. The water from this river will flow right into the Pacific Ocean and the Philippine Sea at Barangay Talisay, Hinatuan, Surigao del Sur. Here the water is so clear that the depth of the river can be differentiated based on the color of the water. However, nobody knows the actual depth of the river. Hence where it got its name as the Enchanted River. Every day around noon, there will be a caretaker that will usher the people out of the river for him to feed the school of fish when called using the Hymn of Hinatuan. However, during high season, this place tends to be very crowded with tourists.
Day – Asan Floating Village - Day – Asan Floating Village is also known as the little Venice of Surigao. This is a settlement or a residential area whereby the houses are above waters and the people of this village would be thriving off the produce of the sea. The houses are made of woods and leaves and are built on top of stilts or in a pile of rocks. The villagers mostly own a boat so it can be seen resting on waterways nearby their house. It is quite a picturesque view. Tourists can hire a boatman to give a tour around the village. Tourists are also welcomed to snorkel or fish around the area.