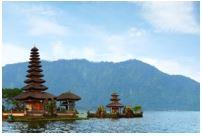 Los Angeles is renowned for its film and entertainment industry. Also known as 'L.A', it is a thriving city with a vibrant culture with endless sunshine where you will never run out of things to do over there. From going on Rodeo Drive to enjoying the arts at Getty Center, Los Angeles is a perfect place for you to relax and enjoy your precious vacation. It is the most populous city in the California state and the largest city on the West Coast of North America. Plus, it is also the second-most populous city in the United States after New York City. Los Angeles is known for being ethnically diverse and a melting pot of vibrant cultures. It is also known for its entertainment industry, being the home to Hollywood, the significant centre of the world entertainment industry.
Best time to fly from Cagayan De Oro to Los Angeles
The off-peak season is around January to February because of heavy rains. Make sure you bring an umbrella or raincoat with you. Peak season in Los Angeles is from June to August. You can save your money if you plan your trip well because the price for hotels and flights during the peak season be higher than usual. The best times to visit Los Angeles are from March to May and from September to November because Los Angeles will have pleasant weather and dispersing crowds. Great weather makes it easier for you to explore the City of Angels. However, if you do plan to come over when there is a crowd, the peak season in Los Angeles is during the June to August which is during the summer months with a handful of summer festivals to look forward to join in.
Main airports available in Cagayan de Oro and Los Angeles
Laguindingan Airport - Laguindingan Airport is the main airport in Cagayan de Oro. It serves the area of Cagayan de Oro, Iligan and a few other provinces such as Misamis Oriental, Bukidnon, Lanao del Norteon and Mindanao. It is the second busiest airport in the Philippines and it is classified as a Principal Domestic Airport. This airport is situated around 46 kilometres from the city centre of Cagayan de Oro. The are many airlines that operate in this airport like Cebgo, Cebu Pacific, Royal Air Philippines and Philippines AirAsia. There are many facilities in this airport like shops, ATM machines, restaurants and more. Public transports like taxi are also available. Hence, it will ease you to travel from this airport to your destination.
Los Angeles International Airport (LAX) - LAX is the primary airport for serving Los Angeles and is in Westchester district. It is located 30 km away from southwest of Downtown Los Angeles. LAX is the second busiest airport in the United States of America and it also is the largest international airport on U.S. West Coast. LAX has nine terminals; where along some of the selected terminals have restaurants, gift shops, newsstands and duty-free shops. You can check it online to know which terminal provides the facilities that you need. Besides that, LAX does accommodate the transportations of the visitors to and from the airport: shuttle bus, scheduled bus, rental cars, taxis, long-distance vans and ride by transportation network companies like Uber or Lyft.
Climate pattern in Cagayan De Oro and Los Angeles
Los Angeles has a Mediterranean climate which means it will have a type of dry subtropical climate. The changes in seasons show in its rainfall – Los Angeles will have a dry summer but rainy winter. From June through October will mark Los Angeles' summer dry season with its hot temperature, no rainy days and clear skies. It will be warmer during the day compared to the night. During the day, the average temperature is between 26 °C to 28 °C while at night is in between 15 °C to 17 °C. In winter wet season, from November through May, Los Angeles will experience high rainfall during this period, but the weather will still be frequently sunny but has a cooling temperature. Its average temperature ranges 17 °C to 21 °C.
Highlights attractions in Los Angeles
Universal Studios Hollywood - The City of Angles is prominent of its filmmaking and entertainment industry. You can drop a visit here and take the studio tour to explore the behind-the-scenes of a real Hollywood movie studio. If you are a film enthusiast, this tour will be the once in a lifetime experience that you will never forget.
Disneyland Park - Opens since 1955 with the construction under the direct supervision of Walt Disney, Disneyland Park is among the first of the two theme parks at the Disneyland Resort. It has the largest cumulative attendance than any other theme park in the world and is the second most visited amusement park in the world as of 2017.
Hollywood Walk of Fame - Hollywood Walk of Fame is a sidewalk with more than 2,600 five-pointed terrazzo and brass stars which are the public monument of the achievement of various musicians, actors, directors, producers and more for their achievement in the entertainment industry. It is among a popular tourist attraction in Los Angeles with 10 million tourists visiting the walk annually.