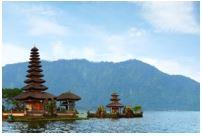 The Philippines is one of the famous holiday destinations among the tourist. One of the most popular tourist destinations in the Philippines is Butuan. Butuan is officially known as the City of Butuan. This city is a first-class, highly urbanized in the Philippines. Butuan city is well known as the best gold and boat manufacturing. Butuan city located at the Northeastern part of the Agusan Valley, Mindanao and Agusan River. Butuan City is also the commercial, industrial and administrative center of the Caraga region. Butuan City is also a strategic trading hub in the Northern Mindanao. There are many interesting attractions in this beach from white sands beaches, beautiful islands and stunning waterfall for you to explore.
Best time to fly from Surigao City to Butuan
The climate in Butuan is tropical year-round with an average temperature of 29-35 degrees Celsius. Butuan or Philippines has only two seasons, which is wet and dry seasons where rainfall can be heavy during the wet or monsoon season and humidity during the hotter months can be high. The best time to visit Butuan would be between December to February when the weather is warmer with occasional showers. During this season, the sun shines bright, resulting in clear skies with the winds blow gently suitable for outdoor activities. The off-peak season is between July to September where the climate during that season is unpredictable and typhoons can sometimes occur anytime. Visitors should check the weather reports before going to this town. During this season you will find better flight tickets and hotel deals.
Main airports available in Surigao City to Butuan
Surigao Airport - Surigao Airport is a public domestic airport that connects the city of Surigao City with other places in the Philippines. The airport can be found at Barangay Luna, which is about 7 kilometers away from Surigao City. Just like other airports in the Philippines, this airport is operated by Civil Aviation Authority of the Philippines. The airlines that operate in this airport is Cebu Pacific and Philippine Airlines. Surigao Airport has many interesting shops and eateries within the airport so you can shop or dine in while waiting for the plane to arrive or depart. To go in and out of the airport is easy because there are many types of transportation available in Surigao Airport for the visitors.
Bancasi Airport - It is an airport that serves the general area of Butuan. Butuan City located in the Augustan del Norte province. The Bancasi Airport airport is also the only airport in the Augustan del Norte province, and it is also the largest airport in Caraga. The Bancasi Airport classified as a Principal Domestic Airport Class 1 by the Civil Aviation Authority of the Philippines. There are several airlines provide flights from Bancasi Airport to Manila, such as Cebu Pacific and Philippine Airlines. Bancasi Airport has a 2,100 long runway.
Climate pattern in Surigao City to Butuan
Butuan's climate is under the hot sun for most of the time. Usually, it will be warm and sunny throughout the years with little rains except for typhoon season which the weather can be unpredictable with heavy rains and thunderstorm. The average maximum temperature in Butuan is around 27 and 33 degree Celsius, while the average minimum is about 20 and 24 degree Celsius. While around December to February will be the peak of seasons because it will be the warm and pleasant season of the year. If you plan to visit Butuan during this season, make sure you book your flight and hotel early as both fill up quickly.
Highlights attractions in Butuan
Agusan River - Agusan River is a long and wide stretch of clear water and gorgeous views. It's the third-largest river basin in all of the country and is a great place to spend a relaxed afternoon. You can enjoy the view from the bridge, or you can opt to hire a speedboat, ferry, or boat to view and experience the river firsthand. You can also experience eating while cruising along the river. From the river, you'll be able to see the Balangay Boat Replica, Banza Church Ruins, Kayam Forest, and Magsaysay Bridge. Fees are charged depending on the mode of transportation you hire.
Delta Discovery Park - Adventure and thrill seekers should pay a visit to Delta Discovery Park. At the park, you can go swimming, take photos of the breathtaking views in Butuan, play in zorb balls, or enjoy the park's beautiful blend of man-made and natural design. Even going to Delta Discovery Park is an adventure in itself as you'll be required to take a 4x4 jeep. The highlight, though, of Delta Discovery Park is its zip line. It is the second-longest zip line in all of Asia at 1.3 kilometers. The zip line will offer you a fantastic bird's eye view of Butuan while coursing through the sky for more time than what usual ziplines provide.
Balangay Shrine Museum - For those interested to learn more about Butuan history, can head to the Balangay Shrine Museum. Here travelers can learn more about the Balangay — or Balanghai — long boats locally crafted in Butuan. Balanghais are considered national cultural treasures, so if you're a fan of art and how culture shapes it, Balangay Shrine Museum would be a great addition to your itinerary. Here, you can find an archeological museum showcasing the Balanghai, including its three most important parts (the wingstem, plank, and frame), wooden coffins, human skulls, and earthen pots. It's not a famous tourist destination per se, but it is a treat for travelers who are curious about different cultures. Located in Sitio Ambangan in Libertad, Balangay Shrine Museum has no entrance fee but does accept donations.