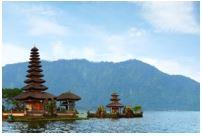 The bustling city of Singapore is well known for its cosmopolitan nature and being the leading economic centre in shipping, wealth management and banking. Despite the small size of this island, Singapore has a lot to offer from cultural diversity to delicious food, and a world-class shopping experience. Expensive is one of the best ways to describe Singapore, but you can surely explore this city on a budget too. Singapore is also the best place to explore the cultural diversity in South East Asia as it is a melting pot of various culture.
Best time to fly from Iloilo to Singapore
In general, travelling during the public holidays will surely be the busiest as Singapore is the main attraction among South-East Asian countries. However, it is most crowded, particularly during the Lunar New Year. Therefore, it is recommended that you visit in November instead. If dry weather is what you're after, you would probably enjoy visiting Singapore in February, June, or January. However, it's most likely to rain in early December.
Main airports available in Iloilo and Singapore
Iloilo International Airport – This airport is located 19 kilometres away or a 20 to 30-minute drive from the city centre of Iloilo. The Iloilo International Airport is the fourth busiest airport in the Philippines and regarded as one of the country's most beautiful airports. This airport serves domestic and international flights to destinations such as Hong Kong, Singapore, Cebu, Manila, Cuyo and many more. Some of the airlines that operate here include Air Juan, Cebu Pacific and Philippines Airlines. This airport is equipped with amenities such as ample check-in counters, flight information counters, ATMs, shops and many more. To get to the city, there are a few public transportation options such as the Jeep, taxis and shuttle van.
Changi Airport – Singapore Changi Airport, commonly known as Changi Airport (SIN), is the airport that serves Singapore and is one of the largest transportation hubs in Asia. This airport is well-known for being one of the most beautiful airports in the world and is an unforgettable tourist destination on its own. The airport consists of four terminals and Jewel Changi, a ten-storey lifestyle hub that links to Terminals 1, 2 and 3. Many international flights operate here from destinations such as Kuala Lumpur, Beijing, Port Moresby, Bangkok, Denpasar and Busan, to name a few. Many major and low-cost airlines operate here such as Malaysia Airlines, AirAsia, Fiji Airways, KLM, Etihad, Emirates and many more. Changi Airport has all the facilities that you could ever need and more. There are many amenities such as ATMs, money changer, restaurants, shops and many more. Getting to the city centre couldn't be any easier because there are MRT, bus and taxis available at the airport.
Climate pattern in Iloilo and Singapore
The average temperatures in Singapore vary barely at all. The weather in Singapore is hot year-round. However, the warmest time to visit Singapore is in June, May, or April. During these months, the temperature may reach up to 32.7°C and drop to 26.4°C at night.
Highlights in Singapore
Marina Bay Waterfront Promenade –Marina Bay Waterfront Promenade is a 3.5-kilometre walkway located along the bay of Singapore. This walkway links pedestrian to many attractions at Marina Centre, Collyer Quay and the Bayfront. This promenade is a perfect start to your Singapore journey as most of the important landmarks are here. You can also adore the iconic Singapore skyline from this promenade. The best part of it is that it is free for the public to stroll around and enjoy the view.
Gardens by The Bay – These glass domes look like something out of a sci-fi movie. Gardens by the Bay is a modern green space that occupies 101 hectares in central Singapore. What started out as a design concept in a competition, now serves as an urban garden in the middle of the city. Gardens by the bay are segregated into three major sections: Bay South Garden, Bay East Garden and Bay Central Garden. The view from the inside of the dome will amuse visitors just as much the outside.
Sentosa Island – If having fun with family is your priority, Sentosa island is the best place for you to visit. Dubbed as "Asia's Favorite Playground", this island is located 15 minutes away from the city centre and features exciting attractions that make it a wonderful island resort for rest and recreation. Once was a 19th-century fortress, Sentosa is now packed with attractions such as casinos, forest adventures, and beach resorts. The famous Universal Studios Singapore is also located on this island.