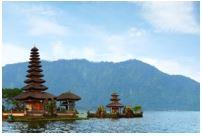 With over 7.4 million inhabitants within its city limits, Hong Kong is one of the most densely populated cities in the world. It is also one of the most expensive cities to live in. What was once a region of fishing villages and farming, it has now grown to become one of the world's most significant financial hubs and commercial ports. Its urban regions are also unexceptional and with the city's smooth transport system, you should enjoy wandering in ancient villages, island hiking or kayaking among volcanic sea arches.
Best Time to Fly from Iloilo to Hong Kong
The best time to visit Hong Kong is from October to early December as the temperature during this time is sunny but cool and pleasant. But if you wish to experience Hong Kong's colourful festivals, you should travel between January and February when the Spring Festival and Lantern Festival are celebrated. This is also the time when Hong Kong receives the most number of tourists, so be sure to book your travels as early as possible to avoid high price and unavailability.
Main Airports in Iloilo and Hong Kong
Iloilo International Airport (ILO) – The Iloilo International Airport is the province's main airport that connects the city to all other parts in the Philippines as well as several international routes to China. The airport is in the district of Cabatuan and nearby Santa Barbara which also makes this airport known as Santa Barbara Airport. Iloilo International Airport offers a direct flight to Hong Kong via Cebu Pacific Airlines.
Hong Kong International Airport (HKG) – Acting as the region's main air transport hub, there are over 100 airlines operating here including its local carriers; Cathay Pacific, Hong Kong Airlines, Cathay Dragon and HK Express with over 45 destinations in China and Asia. It is the 8th busiest airport in terms of passenger traffic and this airport handles the most air cargo flights in the world. Its passenger terminal buildings are one of the world's largest. The airport is built on the island of Chep Lap Kok and has been and important trans-shipment centre for the region.
Climate Pattern in Iloilo and Hong Kong
Hong Kong experiences a humid subtropical climate with its summer being relatively warm and humid with occasional downpours and thunderstorms and its winter is mild and sunny with occasional cloudy days. Hong Kong is also hit by typhoons which occur rather often, sometimes resulting in floods and landslides. Its most comfortable period is during its spring and autumn seasons.
Highlight Attractions in Hong Kong
Victoria Peak - Standing at 552 meters, it is the highest point in Hong Kong island, overlooking the vast cityscape, making it an ideal spot for a lookout. You can opt to hike or ride the 125-year-old Peak Tram for 8 minutes to the top of the hill. At the peak, you can enjoy the view of Hong Kong's stunning skyscrapers and walking paths.
Hong Kong Disneyland – Being one of the most visited attractions in Hong Kong, this theme park is a must-go-to place if you are travelling to this city. It is a fairytale-themed park with many of our childhood memories being displayed in real-action for you to enjoy. Unique shops and attractions will relieve you of your nostalgia. Enjoy also live entertainments and shows that are continually being provided daily for visitors. Inside, there are sub-theme parks such as The Wizarding World of Harry Potter, Marvels Cinematic Universe, Dreamwork's Pixar and many notable Disney characters such as Mickey and Minnie Mouse wandering around to take pictures with you.