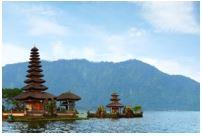 Australia has always been an iconic destination for tourism, be it for its coastal cities or its outback and wilderness. Sydney has always been one of the more influential coastal cities in the country that acts as a prominent gateway to Australia for a lot of the international visitors, being the capital of New South Wales as well as the most populous city in the country.
Best time to fly from Clark, Pampanga to Sydney
The climate in Sydney can be said to be humid all year-round with the average temperature between 13.0 degree Celsius in July to 23.1 degree Celsius in February. As such, the peak time to visit Sydney is usually around December to February, which considered summertime when the weather is just nice to go out, therefore expect prices to rise around this time. The off-peak season to visit Sydney is typically around June to November during which it has a significant amount of precipitation. This will make it less comfortable to go out to explore the many attractions available in the city. Visitors should check the weather reports before going to this town. The good thing about the low season is that you will find better flight tickets and hotel deals around this season because the prices will usually drop.
Main airports available in Clark, Pampanga and Sydney
Clark International Airport – The Clark International Airport is an international airport that connects the Clark Freeport Zone in Angeles as well as Mabalacat with the outside world, specifically serving Central Luzon and Greater Manila Area, having located in Clark Free Port Zone. The airlines that operate in this airport are AirSWIFT, Asiana Airlines, Cathay Dragon, Sydney Pacific, China Eastern, Emirates, Jeju Air, Jin Air, Philippines AirAsia, Philippine Airlines, Qatar Airways and Royal Air Philippines among others. This airport consists of a terminal complex that is capable of handling 4.2 million passengers per annum, with two more terminals expected to come later by 2025. To go in and out of the airport is easy because there are many types of transportation available in the Clark International Airport for the visitors, as there are regular bus services and air-conditioned jeepneys.
Sydney (Kingsford Smith) Airport – Sydney (Kingsford Smith) Airport is the primary international airport in the New South Wales that is meant to connect the city of Sydney as well as other nearby areas to the outside world, acting as the main gateway into Australia. Located in Mascot which is about 8 kilometres south from the centre of Sydney, the airport is owned by Leased Commonwealth Airport and operated by the Sydney Airport Corporation Limited. Also known colloquially as Mascot Airport, Kingsford Smith Airport, or Sydney Airport, it is the busiest airport in the entirety of Australia as well as the longest continuously operated commercial airports on Earth. The airport has a total of three terminals; one for international and two for domestic; that is accommodating up to a combined 44.4 million passengers a year. At an elevation of 6 meters above the sea level, it has three asphalt runways that are 2,438, 2,530 and 3,962 meters long respectively. It is the hub of Qantas, Regional Express Airlines, Virgin Australia, Jetstar Airways and Tigerair Australia. Access and transport to the airport are not too hard since the airport is not too far off from the city and is accessible via underground rail lines and cars.
Climate pattern in Clark, Pampanga and Sydney
Sydney as a city is said to have a humid subtropical climate according to the Köppen climate classification which is characterized by hot, humid summers as well as cold winters as well as uniform rainfall. While the city experiences an urban heat island effect, the weather is usually regulated by its proximity to the ocean. The average temperature usually could reach an average high of 21.8 degree Celsius whereas the average low could go down to 13.8 degree Celsius. The precipitation is about 1,215.7 millimetres annually, which will vary between the months with the wettest months from January to June. If you plan to visit Sydney, you will have to take into account the climate pattern mentioned above and make sure you book your flight and hotel early during the peak season as both of these will certainly get finished up quickly during the peak season.
Highlights attractions in Sydney
Sydney Opera House – It feels incomplete to talk about Sydney without mentioning this place. Designed by the famed Danish architect Jørn Utzon, Sydney Opera House has been one of the most well-known buildings of the 20th century, having listed as UNESCO World Heritage Site as of 2007. With a modern expressionist design, the opera house includes many performance venues that accommodate up to 5,000 visitors at a time, ranging from theatre, drama and concerts.
Taronga Zoo Sydney – Officially opened to the public since 1916, the Taronga Zoo Sydney is a zoological park covering an area of 28 hectares. It is managed by Zoological Park Boards of New South Wales alongside with Taronga Western Plains Zoo which is considered a sister zoo. The zoo is home to 4,000 animals hailing from 350 species, that can be found across eight distinctive zoogeographic regions. In addition to that, there are also zoo shop, café and information centre to top off your visit here.
Bondi Beach – Sydney is lucky to be located near some of the most magnificent beaches in Australia, and without doubt, one of the popular beaches that can be found in Sydney is Bondi Beach. It has always been a popular attraction for locals or tourist to gather and have a picnic, barbecue or play watersports, having situated just 7 kilometres east of the central business district of Sydney. The name of the beach is taken after the Aboriginal word "Boondi" which means surf. Bondi Beach is a favourite swimming spot among the locals and tourist and it is a great place to sunbathe or even immerse your body into the cold and refreshing seawater after exploring the city.