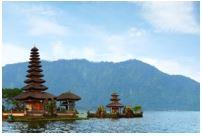 Iloilo, the largest city on Panay island, is a great place to visit. Often claimed as mini Manila, you can find city developments but also immerse yourself in the colorful nightlife and rich history.
Best time to fly from General Santos to Iloilo
Like the rest of the Philippines, Iloilo is also mostly hot throughout the year. It is best to travel to Iloilo during the dry season to avoid the rain. The driest months and also undoubtedly the best time to visit Iloilo is from January to June. December is also an excellent time to visit, but prices for hotels and flight might be higher during this month. If you want to get the best price it is better to visit Iloilo during its low season. The low season happens in August but does expect plenty of rain. The warmest months in Iloilo, on the other hand, are April to June.
Main airports available in General Santos and Iloilo
General Santos International Airport - Also known as General Santos City Airport (GES), this airport is located in the city of General Santos, Philippines. It is the largest airport in the island of Mindanao and serves domestic and international flights from destinations such as Cebu, Iloilo and Manila. Some of the airlines that operate here are Cebu Pacific and Philippines Airlines. The General Santos International Airport is equipped with facilities such as ATMs, nursing center, passenger lounge and many more.
Iloilo International Airport - This airport is located 19 kilometers away or a 20 to 30-minute drive from the city centre of Iloilo. The Iloilo International Airport is the fourth busiest airport in the Philippines and regarded as one of the country's most beautiful airports. This airport serves domestic and international flights to destinations such as Hong Kong, Singapore, Cebu, Manila, Cuyo and many more. Some of the airlines that operate here include Air Juan, Cebu Pacific and Philippines Airlines. This airport is equipped with amenities such as ample check-in counters, flight information counters, ATMs, shops and many more. There are many public transportation options such as the Jeep, taxis and shuttle van.
Climate pattern in General Santos and Iloilo
The average temperatures in Iloilo do not vary much at all. The temperature is hot all year round. If you're looking for the very warmest time to visit Iloilo, the hottest months are April, May, and then June. During these months the temperature can reach up to 33.9°C and dropping below 23.9°C at night.
Highlights in Iloilo
Molo Church - Also known as St Anne Parish Church or Church of the Women, this church has a reputation of being a feminist church as all the image of the saints in this church are female. This church was built in 1832 using white coral. In 1992, this church was declared as a national landmark by the National Historical Institute.
Garin Farm - This is the best place for those who love outdoor activities and nature. This farm provides an educational experience about farming and agriculture. Garin Farm is not only a sight to enjoy but also a great place to unwind and meditate. Garin Farm is an inland resort in Purok 2, San Joaquin, Iloilo. This farm is also an imitation of hoe heaven would look like and is an excellent place to pray besides taking pictures. When you're done with the spiritual activities, you can do other activities such as boating, zip line and fishing.
Guimaras - A trip to Iloilo is not complete without a trip to Guimaras. Guimaras is considered as one of the most visited exotic places in the Philippines. It is important to note that Guimaras has a dry and wet season. The locals here speak in Hiligaynon dialect but worry not because the locals can write and speak English and Filipino very well. Make sure you visit the Oro Verde Mango Plantation to sample the best mangoes on the island.