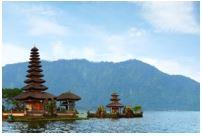 The Philippines is a popular tourist destination that offers you many unique places to be discovered. Cebu is one of the popular destinations. Located in the central Visayas region, Cebu also known by the title of the Queen City of South. Cebu is one of the most developed cities that been recognized as the Metro Cebu. Visiting Cebu will be so much fun as the city is modern with many interesting things to do.
Best time to fly from General Santos to Cebu
The climate of Cebu city is a tropical wet and dry. This means that the temperature will be moderate at an average of 28 degree Celsius throughout the year. However, it might drop a few degrees Celsius if rain or day is turning into night. The best time to visit will be from January to March. During this time, the warm temperature is pleasant while there are chances of rain are low so that you can do more outdoor activities. The peak season will be in January and December. During these months few festivals are being held such as the Sinulog Festival that held in January and Christmas celebration in December. So, make sure you book months earlier before the peak season to avoid the high rates.
Main Airport available in General Santos and Cebu
Mactan-Cebu International Airport - Mactan-Cebu International Airport is an international airport that serves the people in Cebu City and some parts of Central Visayas. There are two terminals which terminal 1 was built in 1990 ad terminal 2 or also known as Mactan-Cebu International Airport Terminal 2 was opened to the public in 2018. Among the airlines that works with the airport are Air Juan, AirSWIFT, Asiana Airlines, Cathay Pacific, Cebu Pacific, Cebu Pacific operated by Cebgo, China Eastern Airlines, China Southern Airlines, Emirates, EVA Air, Jeju Air, Jin Air, Juneyao Airlines, Korean Air, Lucky Air, Pan Pacific Airlines, Philippines Airlines, Philippines Airlines operated by PAL Express, Philippines AirAsia, Royal Air Philippines, Scoot, Sichuan Airlines, Silk Air, T'way Airlines, Tigerair Taiwan and XiamenAir. The airport is facilitated with excellent facilities such as a restaurant to dine and waiting area.
General Santos International Airport - General Santos International located in the city if General Santos and serves the people in the area of Soccsksargen. It is the largest airport on the island of Mindanao. Among the airlines that work together with the airport is Cebu Pacific, Philippines Airlines and Philippines Airlines operated by PAL Express. It is a very humble airport yet still facilitated with essential facilities such as information counter, waiting for area and ATMs. Getting here will not be a trouble because one can rent a car, public bus or other public transportation.
Climate pattern in General Santos and Cebu.
Both of General and Zamboanga is located in the Philippines. Hence the climate would not be much different from each other. Both of the places has a climate of a tropical wet and dry. It also means that it has the Cebu and Zamboanga has two seasons, which is the wet and dry season. The warmest month will be May while the cold season will be from November to February. Be sure to check the weather forecast to see any warning of the typhoon as it might cause your flight to reschedule and your outdoor activities to be canceled.
Highlights in Cebu
Inambakan Falls - Inambakkan falls are one of the Cebu's pride. You can enjoy the scenic view of 100-ft waterfall. Located a tad deep in the green, getting here should be easy as there are tract provided. Once you get here, it will be hard to remove the eyes from the bluish clear wide pool. It is a great place for a picnic and swimming.
Mainit Hot Spring - Mainit Hot Spring is the perfect remedy for all your hectic lifestyle. Soaking and bathing in the comforting hot pool will take all your problem away. However, to get to the pool, you will have to walk for a while as the pool located in the jungle in Malabuyoc.
Swimming with Whale Shark - you can get the chance to swim safely with the Whale Shark in Oslob. However, any physical contact is not allowed with the shark. The good side is, you can see how graceful this giant fish swims.