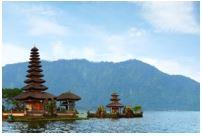 Hanoi is the capital city of Vietnam. It covers an area of 3,329 square kilometres (1,285 sq mi). With an approximate population of 7.7 million based on 2018 statistics, it is listed in the top 2 largest cities in Vietnam. The metropolitan area, encompassing nine additional neighbouring areas with an estimated population of 16.2 million. Situated in the central area of the Red River Delta, Hanoi is the cultural, commercial, and educational centre of Northern Vietnam. Having an estimated nominal GDP of approximately US$32.9 billion, Hanoi is the second most productive economic hub of Vietnam, following Ho Chi Minh City.
Best time to fly from Cebu to Hanoi
Hanoi has three different climatic zones and it is difficult to pick a suitable time to visit here. However, from November until the end of April is the most popular time to visit Hanoi. The northern and central will experience cool weather during autumn seasons. The autumn seasons starts from July until the end of September. The cool days in winter seasons start from October until the end of December. Lastly, the Spring seasons start from January until end of March. During that time, it is very suitable to visit the south since it is a dry season. Visitors visit Hanoi at that time due to the Tet Holiday. Plan your visit to Hanoi at least two weeks in advance to get reasonable flight fares and hotel prices.
Main airports available in Cebu to Hanoi
Mactan–Cebu International Airport – The Mactan–Cebu International Airport is an international airport that connects the biggest city of Cebu with the other place located near the area of it. This airport also listed is the top 2 most crowded international airports in the Philippines. The airport is in Lapu-Lapu City on Mactan Island, a part of Metro Cebu. There are plenty of airlines that operate in this airport, for example, AirAsia Philippines, Cebu Pacific, Cebgo, PAL Express, and Philippine Airlines. This airport consists of two dissimilar types of terminals to ease the passengers. The Mactan–Cebu International Airport has lots of interesting shops and restaurants inside the airport so you can eat or shop while waiting for the plane to depart or arrive from here. To go out and in of the airport is accessible because the airport provides services such as there are many types of public transportation available in The Mactan–Cebu International Airport for everyone to use here daily.
Nội Bài International Airport - Nội Bài International Airport in Hanoi is the main capital of Vietnam. The airport is the biggest in Vietnam in terms of total passengers' capacity. The airport situated in Phu Minh Commune in Sóc Sơn Region, about 36 kilometres (21 miles) northeast of downtown Hanoi. The airport also listed in the top 2 busiest airports in Vietnam after Tan Son Nhat International Airport. Nội Bài International Airport is the main airport serving Hanoi, changing the role of Gia Lam Airport. The airport consists of 2 passenger terminals. Terminal 1 is for domestic flights, and the newly built Terminal 2 that first opened on 4 January 2015 serves all international flights from and to Hanoi. The airport is currently the primary hub of the flag carrier Vietnam Airlines, and budget carriers Jetstar Pacific, Bamboo Airways, and Vietjet Air. Many airlines operators provide flights from Cebu to Nội Bài International Airport, which is Silk Air, Singapore Airlines, and Philippine Airlines.
Climate pattern in Cebu to Hanoi
In Hanoi, Autumn seasons starts around September until end of November and Spring seasons start from March until the end of April, which are two best seasons to visit Hanoi when the weather is enjoyable with milder temperatures. During winter, Hanoi is quite cold when the temperatures can fall below 10.5ºC (50ºF) and getting hotter in the summer averaging around 28 to 35ºC (82º-95ºF). Hanoi is well-known for high humidity year-round. The rainy season in Hanoi starts from May until end of September. Heavy rains may sometimes occur during the summer; however, it is not steady and does not affect your visit here in Hanoi.
Highlights attractions in Hanoi
Hoàn Kiếm Lake - Hoan Kiem Lake also called as the "Lake of the Returned Sword" or "Lake of the Restored Sword". The lake also famous as Hồ Gươm (Sword Lake), is a freshwater lake, measuring some 13 ha in the historical centre of Hanoi, the capital city of Vietnam. The place is very peaceful, and you can get a breath-taking view of the beautiful background here.
Ho Chi Minh Mausoleum - The President Ho Chi Minh Mausoleum is a tomb which serves as the resting place of Vietnamese President and Revolutionary leader of Ho Chi Minh in Hanoi, Vietnam. It is a large structure situated in the centre of Ba Dinh Square, where Ho, Chairman of the Workers' Party of Vietnam from late 1951 until his death in 1969. Ho Chi Minh Mausoleum also called Ba Đình Mausoleum and is open to the public for free.
Thăng Long Imperial Citadel - The Imperial Citadel of Thăng Long is a complex of significant imperial structures which situated in the centre of Hanoi, Vietnam. Thăng Long Imperial Citadel, also known as Hanoi Citadel and it is also one of the most attractive places to visit in Hanoi.