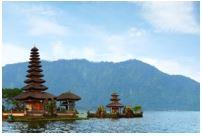 Legazpi is a 1st Class component city and the capital of the province of Albay in the Philippines. Legazpi consists of 196,639 residents and it is the regional center and city of the Bicol Region Legazpi is the center of tourism, education, health services, commerce and transportation in the Bicol Region. Legazpi is definitely the best place to visit if you are looking for adventure, history, shopping and eating.
Best time to fly from General Santos to Legazpi
If you are not interested in being caught in the rain, the best months to visit are May, April and February as the chance of rain are the lowest during these months. The lowest chance of rain or snow occurs around late May. Legazpi tourism is the busiest during January, July and March. Prices of flight tickets and hotels are likely to be more expensive during these months. If you want to beat the crowd and the high prices, December is the best month to visit.
Main airports available in General Santos and Legazpi
General Santos International Airport - Also known as General Santos City Airport (GES), this airport is located in the city of General Santos, Philippines. It is the largest airport in the island of Mindanao and serves domestic and international flights from destinations such as Cebu, Iloilo and Manila. Some of the airlines that operate here are Cebu Pacific and Philippines Airlines. The General Santos International Airport is equipped with facilities such as ATMs, nursing center, passenger lounge and many more.
Legazpi Airport - Legazpi Airport is a domestic airport located in Legazpi City. Legazpi City has the reputation of being a business-friendly city and it is reflected in the airport too. Legazpi Airport is one of the busiest airports in the Bicol region. This airport is located approximately 5 kilometers from the downtown area. Once you have landed in Legazpi Airport, you can reach the city center by either taxi or a tricycle. In the Legazpi airport, there are approximately five flights a day from Manila to Legazpi on Cebu Pacific and Philippine Airlines, that take 1 hour hour. There is also a daily flight on Cebgo, a subsidiary of Cebu Pacific, from Cebu to Legazpi, with a duration of 1 hour 10 minutes.
Climate pattern in General Santos and Legazpi
The temperature in Legazpi does not vary much year-round. The weather in Legazpi feel hot all year-round and the occurrence of rain is possible throughout the year. The warmest time to visit Legazpi is during May, June and April. During May, the temperature can go as high as 32.9°C and drops below 25.4°C at night.
Highlights in Legazpi
Vera Falls - This breathtaking fall is located in the middle of two volcanoes on the other side of Mt Mayon. To get to this waterfall, you can hire a driver or join a tour group. The journey from Legazpi city to Vera Falls will take around 40 minutes. You will find small towns along the way to the falls where you can stop to have a bite. Once you arrived at the falls, you will have to climb up a set of 100 natural stairs that will lead you to the Vera Falls.
Quintinday Underground River - This secret haven is the best place to go if you are looking for a beautiful place to photograph. This river recently gained media attention and quickly became a tourism hotspot. There is a cave that is approximately 150 meters long, lined with various rock formations. To navigate through this river, you will need to hop on one of the rafts available there. For PHP 100, a tour guide will take you rafting through the underground river to see the stunning natural caves.
Lignon Hill Nature Park - If you are a thrill-seeker, this place is the one for you. You will have to pay a small amount of PHP 20 to enter this park. To get to the top of the hill, you can get a ride there, but you can also hike up there using the Kapit Tuko Trail which is really challenging. At the top of the hill, some stores sell souvenirs and handicrafts. For those with brave souls, you can hop on the 320-meter long zip line from the top of the hill. On your way down you will be able to see the view of Mt Mayon too. Lignon Hill Nature Park is also an excellent place to relax and watch sunset or sunrise.