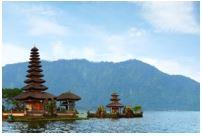 Cagayan de Oro used to be a gold mining city for the Spanish until the word 'Oro' which refers to the gold found in rivers here were put in its name. Being in this crowded student city, you will feel the energy and fast pace live the youth exert. Now, the cities economy relies mostly on the Del Monte pineapple processing plant located north of the city. With its cool climate, the city has become a popular destination for Korean tourists to learn English and also as a base for outdoor adventures which include hiking, caving, rock climbing and rafting.
Best time to fly from Legazpi to Cagayan de Oro
Cagayan de Oro does not experience typhoon but receives scattered rain showers and heavy rainy days during the rainy seasons. As Cagayan de Oro offers many outdoor activities, the best time to visit Cagayan de Oro would be from March to June when it is sunniest.
Main airports available in Legazpi and Cagayan de Oro
Legazpi Airport (LGP) - The Legazpi Airport, located 15km from town is the main airport in the Bicol region. The airport serves the surrounding areas of Legazpi, the capital city of Albay. To get to Legazpi city from the airport, you may head out of the airport gate and get a tricycle from there. Tricycle usually cost around P50 one way. One trip will take approximately 15 minutes, depending on traffic. If you walk to the road outside, you may take jeepneys to the Albay district or Daraga city. Even though Legazpi airport is a rather small airport which consists of a single-story building, it is equipped with a waiting area and a tour desk.
Laguindingan Airport (CGY) - The Laguindingan Airport is located 46 kilometers away from Cagayan-de-Oro and is the main airport that serves the cities of Cagayan-de-Oro, Iligan and the provinces of Misamis Oriental, Bukidnon and Lanao del Norte in Northern Mindanao. Opened in June 2013, the airport replaced the former Lumbia Airport and Maria Cristina Airport. The most common and economical way to get to the airport is by van. With a quick route of only 45 minutes and a fare of PHP 199 per person, most travelers choose the van for its convenience, comfort and safety. For a speedier arrival, travelers can take a taxi, which will cost approximately PHP 400 to PHP 450 per ride.
Climate pattern in Legazpi and Cagayan de Oro
Both Legazpi and Davao a very similar climate. Both have tropical climates with hot weather and rain throughout the year and a very same average temperature. Cagayan de Oro is just slightly cooler than Legazpi with an average temperature of 26.7 degrees Celsius while the average temperature in Legazpi is 27.1 degrees Celsius. There is a large difference in the amount of rainfall between the two cities as Legazpi receives an annual amount of 3104 mm of rain compared to Davao, which only receives 1771mm of rain annually.
Highlights attractions in Cagayan de Oro
Seven Seas Waterpark - The newly build recreational area and the first world-class waterpark in the Philippines is now one of Cagayan de Oro's top tourist spots. The park offers a variety of thrilling rides and slides including the Cyclone and Abyss Tornado Ride. Located at Barra, Opol, the park is fun for both child and adult.
Larry's Hill and Hugo Sky Lounge - Located at Amaya View, Larry's Hill and Hugo Sky Lounge is another new attraction in Cagayan de Oro. The park offers a variety of activities such as paragliding, maze adventure and a ball pit. Apart from the amazing events, Larry's Hill offers its visitors a magnificent view of Cagayan de Oro's western area.
Mapawa Nature Park - Located at Barangay Cugman, the Mapawa Nature Park is amongst Cagayan de Oro's most beautiful nature spots. The park offers activities such as climbing, swimming, horseback riding, canyoneering and cliff jumping. If you want a more relaxed day, you can go for a hike or set up camp in the forest and enjoy the surroundings.