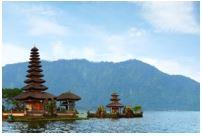 Hopping on tour in the northeastern of Philippines is ain't complete if you have not yet set a foot onto this humble capital of Tuguegarao. Tuguegarao or in short, Tugue is the capital of Cagayan province in Luzon. Despite being Luzon's primary urbanized center, Tugue still preserves its panoramic nature and stunning buildings!
Best time to fly from Legazpi to Tuguegarao
The beautiful thing about Tugue is that you can travel to its town at any time of the year. It is greatly blessed with a tropical climate which makes it hot all year-round with a fair chance of precipitation. The warmest months are May, June and July, with an average high of 36.1oC. Well, if you are one knack of a sun-worshipper. This might be the perfect time for you to head over. Also, keep in mind some of its busiest months like March, April and November! The pleasant weather may bring a great influx of tourists during these months, hence leading to a surge of prices from flights and lodgings. October is the month recommended for those who wish to avoid crowds and at a budget-friendly trip. Overall, January to April is the best time to be in Tugue!
Main airports available in Legazpi and Tuguegarao
Legazpi Airport - Being the major airport of the region, Legazpi Airport has become the busiest domestic airport of Southern Luzon. Thus, making it be ranked as the 15th busiest airport in the Philippines. However, as of 2015, the airport has been upgraded to cater both domestic and international chartered flights. The only airlines that operate here are Cebu Pacific and Philippine Airlines, which mainly are heading to Cebu and Manila. Besides serving for the locals in Legazpi, this airport has also turned into Bureau of Immigration, Customs and Human/Plant Quarantine's and Philippine Drug Enforcement Agency's offices.
Tuguegarao Airport - Tuguegarao Airport receives only domestic flights all over the Philippines, especially Manila, Basco, Itbayat and Palanan. Since it is located adjacent to the island's main route, Maharlika Highway, this airport can be easily accessible. So, hassle not! Furthermore, several airlines are currently serving this airport, including PAL Express, Cebu Pacific, Sky Pasada, Northsky Air and Royal Air Charter Service. Serving the town and its surrounding municipalities has made Tuguegarao Airport to be ranked the nation's 23rd busiest airport. The further upgrades and expansions of the airport too lead to better amenities and able to receive more volume of passengers.
Climate pattern in Legazpi and Tuguegarao
With only a slight variation, the average temperature seen in Tuguegarao sways between 27oC to 36oC. Indeed, warm, sunny weather throughout the year with only occasional showers is no longer unusual to the town. But, don't sweat just yet! Even during its warmest months of May, June and July, the average rainfalls recorded are still high during these months. So, the weather is just simply pleasant, ain't too hot, nor is it too cold. Furthermore, this town also experiences a drop in temperature during the northeast monsoon, which blows steadily from December to February. The average temperature tends to drop as low as 18.9 degrees Celcius. Thus, making January and February be one of the best time to be in town.
Highlights attractions in Tuguegarao
Buntun Bridge - This second longest bridge of Philippines called Buntun Bridge is said to be as long as a person to be able to sing the full Philippines' National Anthem. This majestic bridge overlooks the Cagayan River which connects Tuguegarao and Solana Cagayan. Oh, and it'll be splendid if you can catch a glimpse of the stunning views of its sunrise and sunset!
Sts. Peter and Paul Metropolitan Cathedral - Also known as Tuguegarao Cathedral, Sts. Peter and Paul Metropolitan Cathedral are one of the largest church in Cagayan Valley. This cathedral dated as far back in 1761, whereby it even sustained great damage during World War Two. Nonetheless, little scars remain and it was refurbished. Don't miss the chance to sample the best Philippines' authentic cuisine, pancit batil patung, in town, which is just right next to it!
Horno Ruins - Looking into the architectures of the old town buildings, they have one similarity. Any structures built during the Spanish colonial era were mainly comprised of red fire bricks which you can appreciate them from those grand cathedrals, perimeter fences and cemetery arches, like Tuguegarao Cathedral and San Jacinto Chapel. Hence, Horno Ruins is one of the kilns survived through time and located in Barangay Bagumbayan. But pity, all that are left have been neglected and outgrown with vegetation.