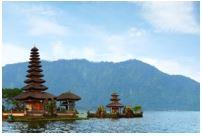 locals or foreign tourists, Ozamiz City assure that its visitors will receive a spellbinding experience once they have reached the city. The warmth of its locals, its rich heritage, fantastic shoreline, mountain ranges and the various amount of outdoor activities are only a few of the many highlights that this city has to offer. Notable landmarks in Ozamiz City range from pre-war historical sights to Asia's longest and highest zip-line. It is great for all sorts of crowds.
Best time to fly from Legazpi to Ozamiz
If it is one thing that the Filipinos are good at, it is celebrating festivals. The local people of Ozamiz city embrace their unique culture and history in a way like no other. If you are keen to dive more into the cultures, the best time to schedule your trip would be on time for their celebrations. On July 16th, Ozamiz City celebrates the feast of Our Lady of Triumph of the Cross at Cotta Shrine and Subayan Keg Subanen Festival. You can expect to see the locals parading in their vibrant, traditional costumes, fireworks, food and dancing. Then towards the end of the year, you can look forward to the feast of Our Lady of Immaculate Conception that is celebrated on December 8th.
Main airports available in Legazpi and Ozamiz
Legazpi Airport - The airport serving the city of Legazpi is known as the Legazpi Airport. Located only 5 kilometers away from Legazpi's main city center, this commercial airport terminal is the busiest domestic airport in mainland Southern Luzon. Airline carriers that operate daily scheduled flights to and from the Legazpi Airport terminal include Cebu Pacific Air, Philippine Airlines and Cebgo Airlines.
Labo Airport - Serving the general area of Ozamiz is the community airport named Labo Airport or also known as Ozamiz Airport. The same airport terminal also serves nearby cities such as Oroguieta and Tangub as it is the only airport in the province of Misamis Occidental. Labo Airport provides flights to Manila and Cebu with operating airline carrier Cebu Pacific and Philippine Airlines.
Climate Pattern in Legazpi and Ozamiz
Located in the province of Misamis Occidental, Ozamiz City follows the same tropical climate of this province. Throughout the year, Ozamiz City often experiences hot, oppressive and overcast weather. The city's temperature generally ranges from 23°C to 33°C and show not many variations. Considering the climate conditions, the best time of year to plan a visit to Ozamiz City for outdoor activities is from early January to mid-April when there are fewer chances of rain.
Highlights attractions in Ozamiz
Ozamiz City Heritage Sites - When passing through the general area of Ozamiz City, you will notice many heritage buildings, shrines, churches, statues and monuments that are scattered throughout the city. All of which has a background story to it. Some of the must-see heritage sights include The Cotta Fort, Ozamiz City Museum, Birhen sa Cotta, Ozamiz Cathedral and Rodriguez Ancestral House. Upon exploring these sights, pay attention in the details of the architectures, antique exhibits and the exquisite carving work that has Spanish Colonial influence to them.
Bukagan Hill - Another landmark that Ozamiz City boasts is the Bukagan Hill which offers a fantastic panoramic view of the city, the vast sea view of Panguil Bay and its neighboring provinces. If you walk to the top of Bukagan Hill, you will see that there are four iron bells fixed on a tower. This idle bell tower has been engulfed almost completely by nature surrounding it. This indirectly adds a rustic sort of ambiance to the site and makes a perfect background for photo opportunities.
Naomi's Botanical Garden and Tourists Inn - This private botanical garden is a 12-hectare property is producing local and imported tropical flowers, plants and fruit seedlings. It consists of air-conditioned private rooms and function halls used for events. The garden also offers amenities such as a tennis court, golf range, ceramics factory, pottery and a bakery inside its sprawling garden. Only a short 15-minute commute from the Ozamiz Airport, this landmark is one of Ozamiz's proud attractions.