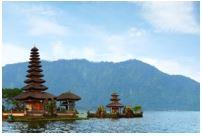 Coron town is the gateway to heavenly islands and also the gateway for air travels in the barangay. The business around this town mainly centers on tourism. Coron Island is one of the famous islands in the whole world. Apart from the majestic scenery on this island, the cluster of islands near Coron is also full of WWII history. Coron has a lot to offer for those who are willing to explore.
Best time to fly from General Santos to Coron-Palawan
Similar to other parts of the Philippines, it is always summertime. If you are not keen on big crowds, it is recommended to visit Coron during the months of September-December. During these months, you will be getting lower rates for flights and hotels, and also a peaceful vacation. However, it is important to check the weather before going to Coron to avoid the typhoon season.
Main airports available in General Santos and Coron-Palawan
General Santos International Airport - Also known as General Santos City Airport (GES), this airport is located in the city of General Santos, Philippines. It is the largest airport in the island of Mindanao and serves domestic and international flights from destinations such as Cebu, Iloilo and Manila. Some of the airlines that operate here are Cebu Pacific and Philippines Airlines. The General Santos International Airport is equipped with facilities such as ATMs, nursing center, passenger lounge and many more.
Francisco B. Reyes Airport - Formerly known as Busuanga Airport (USU), this airport is an airport serving the general area of Coron, located on Busuanga Island in the province of Palawan, the Philippines. In 2008, the airport was named after Francisco B. Reyes, the mayor of Coron from 1936 to 1939 who donated the land that forms the current airport complex. This airport operates passenger flights that fly to destinations such as Cebu, Manila, El Nido and Puerto Princesa. Some of the airlines that fly here include Air Juan, AirSWIFT, Cebu Pacific, Philippines Airlines and SkyJet. To get to the airport, you can hop on one of the vans there that cost around PHP150. There are no taxis available there and trikes do not operate at the airport.
Climate pattern in General Santos and Coron
The average temperatures in Coron vary barely at all. Like any other Asian countries, the temperatures feel hot all year with a fair chance of precipitation about half of the year. If you're looking for the very warmest time to visit Coron, the hottest months are April, May, and then March where the temperature can reach up to 32°C and dropping below 24.8°C at night.
Highlights attractions in Coron
Coron Bay - Coron Bay looks like something out of the movies. This breathtaking labyrinth of bright blue water winds around tall limestone cliffs that look like a scene from the movie 'Avatar.' One of the highlights in this area is the multiple WWII shipwreck in the bay that has become natural reefs. If you love diving or snorkeling, this area is the perfect place for you to visit. You can purchase Island Tours that will take you to Coron Bay and stopping at secret spots, guiding you to the best swim spots, and visiting viewpoints.
Underwater Mountains - This mysterious underwater rock formation is set in a lake instead of the sea. This fantastic formation can be found at Barracuda Lake, which is also a great diving spot. You can visit this lake by purchasing tour packages whether you are traveling solo or in a group. The entrance fee is 150 PHP per person, which included in the tour package.
Kingsfisher Park - One of the lesser-known attractions in Coron is the Kingfisher Park, home to six species of Kingfisher and an array of other endangered birds, plants, and animals. This park aims "to protect, preserve, and restore the diverse ecosystem of Malbato through economically and environmentally sound sustainable development, education, and proactive community involvement." There are many activities to choose from, from half-day bird watching and mangrove kayaking tours to hiking and waterfalls tours. Visitors can purchase the full-day package, which includes lunch, dinner, all trekking activities, mangrove kayaking, and their Starry Starry Night boat tour at sunset. Don't forget to bring along your sunscreen and insect repellent.