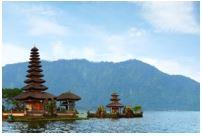 Famous for being Philippines best destination for white water rafting and kayaking, Cagayan de Oro is no longer unknown to the outside world. Located along the north-central coast of the Mindanao province, Cagayan de Oro is a large metropolitan city providing shelter for a population of 675,950 residents. It is also home to the great Cagayan de Oro River, one of Cagayan de Oro's top tourist attractions. Besides being known as one of the Philippines best tourism sites, Cagayan de Oro also acts as the regional centre and business hub of Northern Mindanao. This fast-growing city has an unlimited amount of exciting things to offer its visitors.
Best time to fly from Coron-Palawan to Cagayan de Oro
There are many things to consider when planning your trip. For instance, the weather plays a vital role as it may affect the activities that you are planning to do. Fortunately, the Philippines is a country that provides a generally pleasant climate all year round. The city of Cagayan de Oro is, in fact, one of the rare locations in the country that does not usually experience typhoons. Hence, weather-wise any time of the year is a great time to visit Cagayan de Oro.
Main airports available in Coron-Palawan and Cagayan de Oro
Francisco B. Reyes Airport - Connecting the city of Coron Palawan with other parts of the Philippines is the Francisco B. Reyes Airport. It is also known formerly as the Busuanga Airport. This commercial airport terminal is on the western part of the island, an approximately 30-minute drive from the main town of Coron. Airline carriers operating from the Francisco B. Reyes Airport include Cebu Pacific Air and Philippines Airlines. Both carriers provide flights several times per day from locations such as Cebu and Manila.
Laguindingan Airport - Serving the general area of Cagayan de Oro City and Iligan City and its surrounding provinces is the Laguindingan Airport terminal. Providing regularly scheduled flights to and from cities such as Manila, Cebu City, Iloilo City, Davao City, Bacolod, Zamboanga City, Dumaguete, Tagbilaran and Clark in Angeles City, the Laguindingan Airport is Mindanao's second busiest airport after the Francisco Bangoy International Airport in Davao. Airline carriers that operate from Laguindingan Airport include Cebu Pacific, Philippine Airlines, Philippines Air Asia and Royal Air Philippines.
Climate patterns in Coron-Palawan and Cagayan de Oro
On most days, the temperatures remain hot with high humidity in the city of Cagayan de Oro. So when travelling to this city, it is important to stay hydrated and UV protected. The warmest months are March and April, while August and September showcase the highest rainfalls in Cagayan de Oro.
Highlights in Cagayan de Oro
White Water Rafting – The highlight of this city is mainly its White Water Rafting activities among other extreme water sports. Travellers from all over the country come to Cagayan de Oro for this purpose. There are many companies offering travel guide services in this area. So, whether you are an experienced rafter or a first time, there will always be assistance if you need it. The Cagayan de Oro River is located just outside the city. During your drive to the location, you will pass beautiful scenic countryside. Then upon reaching the Cagayan de Oro River, you will be greeted with an even more stunning panoramic view.
Seven Seas Waterpark – Located just 10 kilometres outside of Cagayan de Oro City in Barra, near the Opol Beach, the Seven Seas Waterpark is a newly built recreational attraction in Cagayan de Oro City. The waterpark is already much known among the country's local visitors due to its world-class rides and waterslides. This waterpark is a great family-friendly destination for all ages.
Mapawa Nature Park – This forest park is another must-see destination in Cagayan de Oro. Offering many excellent outdoor activities, such as camping, climbing or swimming near the waterfalls, horseback riding, canyoneering and also cliff jumping. Mapawa Nature Park is a fantastic attraction for those who seek some adrenaline rush. If you are not so keen on the adrenalin rush and wish to spend a relaxing stroll amongst nature, there is also a relatively easy trail for trekking that is available. Cagayan de Oro is a perfect destination for nature enthusiasts.