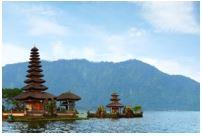 Located in the north of Fujian Province, Xiamen is a hub town, a leading global seaport and a famous tourist destination on China's southwest coast, known as the "Garden on the Sea." Xiamen City comprises of Xiamen Island, Gulangyu Island, Haicang Peninsula on the west coast, Jimei Peninsula on the north shore, Xiang'an Peninsula on the east coast, Dadeng Island, Xiaodeng Island, Tong'an Inland, and Jiulong River, covering a land area of 1699.39 square kilometres and a water area of over 390 square kilometres. The population of the city is predominantly Han Chinese, with ethnic groups of She, Hui and others. Xiamen is one of the main ancestral homes of compatriots from abroad China and Hong Kong, Macao and Taiwan. Xiamen was once accredited as "Oriental Hawaii" as a lovely coastal town. Verdant hills and clear lakes dot the landscape. Everywhere you turn, there are lush greenery and abundant flowers, and individuals bask in the sunshine and fresh air. The town never fails to fascinate its tourists with its amazing natural beauty, wealthy cultural heritage and distinctive fusion of mankind and nature.
Best time to fly from General Santos to Xiamen
There is no intense heat of summer or severe cold of winter in Xiamen. However be extra careful as Xiamen is affected by typhoons five or six times each year on average, mainly concentrated in July, August, and September. Thus, it is safe to say that except during the Typhoon season, Xiamen is suitable for travelling all year round. The best time to visit Xiamen is during spring (March to May) and autumn (June to September).
Main airports available in General Santos and Xiamen
Xiamen Gaoqi International Airport – is only 10 kilometres from downtown. It has daily flights to more than 40 major towns in China, such as Beijing, Shanghai, Hangzhou, Xi'an, Chengdu, Guangzhou, Shenzhen, and Guilin, and regional tourist destinations such as Mount Putuo and Mount Wuyi. It also has direct international flights to Hong Kong, Macau, Bangkok, Singapore.
General Santos International Airport – is an international airport serving the city of General Santos, Philippines and the greater area of Soccsksargen. The airport is located in Prk New Hondagua, Uhaw, Barangay Fatima about 25 minutes from the city.
Climate pattern in General Santos and Xiamen
General Santos has a tropical climate. Over the years, except for the typhoon season, it is generally warm and sunny with little precipitation. The weather during the typhoon season is volatile with heavy rains and thunderstorms.
Highlights attractions in Xiamen
South Putuo Temple in Xiamen is a renowned ancient temple. It has its name because of its primary conformity to Guanyin and Bodhisattva, as well as its place south of Putuo Mountain, one of the four major Buddhist areas in Zhoushan Province of Zhejiang. Southern Putuo Temple is wide in size with a total area of 25.8 hectares and 21,270 square meters of building area.
Gulangyu is straight off China's southeastern shore, and the quaint tourist attraction is a component of Xiamen's busy town. The island is renowned for its natural beauty, colonial architecture and a multitude of exciting museums. Gulangyu is a wonderful location to escape town traffic and highrise, besides the historical importance of the island as a global port. Gulangyu Island has been regarded as one of the most picturesque locations in Fujian Province with its solemn and beautiful atmosphere.
The Overseas Chinese Museum is a building of domestic characteristics with a construction region of over 3,000 square meters, exhibiting more than 7,000 exhibits. The museum is presided over and established by Tan Kah-kee, a well-known Chinese overseas leader, as well as foreign Chinese residents.