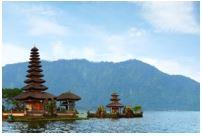 The Philippines is one of the well-known holiday destinations among the tourist. One of the most popular traveler destinations in the Philippines is Zamboanga. Zamboanga City is also known as the City of Zamboanga. It is a high class highly urbanized city in the Zamboanga Peninsula of the Philippines. It is also the top 6 most populous and top 3 largest city by land area in the Philippines. It is the commercial and industrial center of the Zamboanga Peninsula Region. Zamboanga City is an independent, chartered city and was designated highly urbanized on 22 November 1983. There are many interesting attractions in this beach from white sands beaches, beautiful islands and fabulous waterfall for you to explore.
Best time to fly from Siargao to Zamboanga
The climate in Zamboanga is tropical year-round with an average temperature of 28-34 degrees Celsius. Zamboanga or Philippines has only two main seasons, which is dry and wet seasons where rainfall can be heavy during the monsoon or wet season and humidity during the hotter months can reach almost high. The best time to visit Zamboanga would be in between December until February when the weather is warmer with light rain. During this season, the sun shines bright, resulting in clear open skies with the winds blow mildly suitable for outdoor activities at Zamboanga. The off-peak season is in between July until September where the climate during that season cannot be predictable and typhoons can sometimes occur anytime. Visitors should update the weather reports before going to this island. During this season you will find cheaper flight tickets and hotel deals. It is best to plan your trip well so you may enjoy travel in the best environment.
Main airports available in Siargao to Zamboanga
Sayak - Siargao Airport - Sayak Airport also well known as Siargao Airport. This airport is serving the public area of Siargao Island, located in the province of Surigao del Norte in the Philippines. The airport situated in Barangay Sayak in the city of Del Carmen, where the airport derives its name from. There are direct flights to Siargao Island from Cebu four times a week on Cebu Pacific. Flight time is approximately 50 minutes depends on your destination. To go in and out of the airport is easy because there are many types of light public transportation available in Sayak Airport for the visitors to use.
Zamboanga International Airport - Zamboanga International Airport is the primary airport serving Zamboanga City in the Philippines. Zamboanga International Airport situated in the Moret Field, Barangay Canelar, Zamboanga City. It is an airport serving the Batanes section, Philippines. It is Mindanao's top 3 busiest airport after Francisco Bangoy International Airport in Davao City and Laguindingan Airport in Cagayan de Oro City. The airlines that operate in this airport are AirAsia Philippines, Cebgo, Cebu Pacific, PAL Express, and Philippine Airlines. Zamboanga International Airport has many interesting shops and restaurants within the airport so you can shop or eat while waiting for the plane to arrive or depart. To go in and out of the airport is easy because there are many types of land public transportation available in Zamboanga International Airport for the visitors. There is no direct flight from Siargao to Zamboanga City.
Climate pattern in Siargao to Zamboanga
Zamboanga climate is under the heat of the sun for most of the time. Usually, it will be warm and sunny throughout the years with little rains except for typhoon season which the weather cannot be predictable with heavy rains and thunderstorm. The average maximum temperature in Zamboanga is around 25 and 31 degree Celsius, while the average minimum is about 19 and 22 degree Celsius. While around December until February will be crowded of seasons because it will be the warm and enjoyable season of the year. If you plan to visit Zamboanga during this season, make sure you book your flight and hotel early as two months in advance for a lower price.
Highlights attractions in Zamboanga
Once Islas - This tourist destination is a new eco-cultural tourism place. This place has 12 combined islets and islands which are mostly uninhabited. One good thing about this tourist place is that it remains untouched by human expansion. This is a suitable place if you want a natural experience in Zamboanga del Sur.
Sta Cruz Island - It is in the top tourist spots in Zamboanga Del Sur, Sta Cruz Island is the most popular. When tourists hear the name of this state, they quickly associate it with this famous island. Who wouldn't want a great escapade in this pink coralline sand island? Apart from the pink corals sprouting in the white sand, you can also observe the green trees swaying gracefully when the wind is active.
Merloquet Falls - Merloquet Falls is one of the top tourist locations in Zamboanga Del Sur that has unique features compared to other falls in the country. This one looks like a staircase where the water flows down, creating a per level waterfalls. At the lowest of the falls, you can see a basin of water which serves as a pool for tourists who want to swim and relax after a long tiring day.