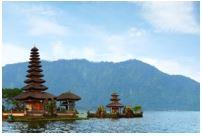 Hong Kong is one of the most renowned holiday destinations in the world. It is located near China and Taiwan. Hong Kong is popular as it has a different vibe compared to other cities in the world. It has cyberpunk vibes that transcend you into a video game world like Astral Chain or Sleeping Dog. It is one of the world's most bustling commercial ports, financial centres and home to a huge selection of tourist attractions. It is littered with modern skyscrapers, lavish hotels and vibrant nightlife. Either you are more into modern skyscrapers or more traditional and heritage buildings this city has it all. There are many reasons to visit Hong Kong from non-stop entertainments to delicious street food. Hong Kong has it all.
Best time to fly from Zamboanga to Hong Kong
The best time to travel to Hong Kong would be from October to early December. During those months, the weather is pleasant. Hence, you can explore many attractions in Hong Kong. There are many exciting festivals in Hong Kong, such as the Spring Festival and Lantern Festival. Therefore, if you want to experience the culture, plan your trip during some of Hong Kong's festivals. As the world is still not recovering from the Covid-19 pandemic, visitors need to take extra precautions when travelling abroad. Always wear a facemask and bring your hand sanitizer. Always alert with the latest news and follow the sop required as each country will have different rules and regulations regarding this. Be extra cautious when you are in crowded places. It is advisable to plan your day earlier to avoid the crowds.
Operating airlines available in Traveloka including both domestic and international carriers. Such airlines include Philippine Airlines, Jetstar, Scoot, Singapore Airlines, Etihad, All Nippon Airways, Lion Air, Malaysia Airlines, and many more. For further information in regards to travel safety during the pandemic can be referred to Traveloka's Coronavirus Information.
Main airports available in Zamboanga to Hong Kong
Zamboanga International Airport – Zamboanga International Airport is the major airport serving Zamboanga City in the Philippines. Zamboanga International Airport established in the Moret Field, Barangay Canelar, Zamboanga City. It is an airport providing the Batanes section, Philippines. It is Mindanao's top 3 busiest airport after Francisco Bangoy International Airport in Davao City and Laguindingan Airport in Cagayan de Oro City. The airlines that travel in this airport are AirAsia Philippines, PAL Express, Cebgo, Cebu Pacific, and Philippine Airlines. Zamboanga Airport has many facilities like restrooms, money changer counter, free Wi-Fi and shops inside the airport. Hence, you can dine-in or shop while waiting for your flight. Also, there are many public transportations available in this airport for everyone to use here daily. Visitors need to take extra precautions when travelling abroad. Always wear a facemask and bring your hand sanitizer. The security at the airport will be more strict than usual, so make sure you follow all the rules there.
Hong Kong International Airport – The Hong Kong International Airport is the main airport in Hong Kong. It is a commercial airport and cargo hubs. It is located on the island of Chek Lap Kok. The airport is near the city centre and will take around a 20-minute car ride. It caters many flights throughout the world. Airline carriers such as AirAsia Philippines, Cathay Pacific, Hong Kong Airlines, Philippines Air and Cebu Pacific provide direct flights to Hong Kong from the Philippines. It is a big airport and provides many facilities like restrooms, money changer counter, free Wi-Fi and shops inside the airport. Hence, you can dine-in or shop while waiting for your flight. Also, there are many public transportations available in this airport for everyone to use here daily. Visitors need to take extra precautions when travelling abroad. Always wear a facemask and bring your hand sanitizer. The security at the airport will be more strict than usual, so make sure you follow all the rules there.
Climate pattern in Zamboanga to Hong Kong
Hong Kong experiences a monsoon-influenced humid subtropical climate with four distinct seasons. Summer seasons are hot, humid and wet while winter seasons are relatively mild and dry with no snowfall. The weather is most pleasant during its warmest days which occurs from late May to mid-September. Watch out for possible typhoons as its common in July to September.
Highlights attractions in Hong Kong

Hong Kong Disneyland
Hong Kong Disneyland is one of the popular attractions in Hong Kong. The Disneyland Theme Park is known as a place where your childhood comes alive. Many exciting attractions do not only cater for children to enjoy but for adults too. It has seven different attractions for visitors to explore from endless live shows, parades of popular Disney characters, fun rides for children and adults, and even breathtaking gardens. There is also a wide selection of eateries that will refill your energy during your time-out. Try to plan a trip to Disneyland in October as the park transforms entirely into a different theme during Halloween. It will be an experience that you will never forget.
Victoria Peak
If you like to enjoy the breathtaking view of Hong Kong, you must visit Victoria Peak. It is also known as Mount Austin and The Peak. It is a famous and highest peak mountain in Hong Kong. It is located on the main island of Hong Kong. The main attraction in this mount is the beautiful landscapes from the slopes parks. You can explore the slopes by following the available nature trails. Don't forget to take many beautiful pictures there. If you like outdoor activities and want to go for an adventure, then Victoria Peak is the best destination for you.
Tsim Sha Tsui Promenade
Tsim Sha Tsui Promenade is one of the best locations for sightseeing in Hong Kong. It is located along the Victoria Harbour shore stretching from the Star Ferry Pier up to Hung Hom. along the coast there is much selection of trendy stores to delicious restaurants. There are also many other attractions nearby like the Hong Kong Cultural Center, Avenue of Stars, Hong Kong Museum of Art and even Tsim Sha Tsui Clock Tower. If you want to stroll and enjoy the seaside view, this is the perfect attraction for you.
Travel Tips
Be Flexible with Your Travel Plans
Planning is a good way to go traveling, be it domestically or internationally, but don't disregard the fact that things can and most likely would not go as planned. This could either be due to suddenly the activity you want to do is unavailable or if more logistical issues force you to think of other ways to do things. Keep in mind that plan is a good base, but when you are traveling and there are a lot of external factors involved, it will be a different kind of adventure.
Bring Extra ATM & Credit Cards During Your Travel
There is a saying that doesn't keep all your money with your person when you travel, but that doesn't mean you should not bring extra money at all. Keep extra credit and atm cards with you when you travel. This will help greatly when things go south and believe me, it probably will. Keeping cards instead of cash with your person is better and safer. 
Learn Few Local Words to Blend In
This will come in handy when you are traveling to a place where English is not their first, second, or only language at all. It is best to learn some local words that can help you through the trip, especially in terms of direction, transportation, medical, and such. Plus, it will open a ton of network opportunities with the locals to be able to be among them. You will be able to make friends and discover some hidden gems you never thought you would find.
Keep Your Accommodation Address with You
This might sound ridiculous but it is important nonetheless. We tend to underestimate ourselves and assume we have it all in our heads. It is best to have it with you at all times because when you need a specific direction back, you can refer to it easily. It is best to keep it on paper as well because you will never know when the handy-dandy technology will fail you when you need it the most.
Less is Best when Traveling
We are not going minimalist here, but minimalism can help you get more things done. In order to determine how many you should bring with you, you should always go back to the question of where and what. Where are you going? What will you be doing? This will bring you back to the consideration if you do a lot of walking, then it is best to bring something you are comfortable with. The key example is to wear your everyday clothes because you know what you are comfortable with to go about your day. Don't overthink too much on a "just in case" situation because that is the number one trap to bring more with you and in the end, it will just make your bag heavier with things you can either reuse or get easier there.
Travel Insurance
Be it whether you are traveling domestic or international, it is important to gear yourself up with travel insurance. This is pretty much self-explanatory because you will never expect what could happen when you are abroad. Even if you are traveling domestically, should things go out of your control such as accidents or sickness, you will have the leverage of insurance coverage.
Always Stay In Touch
Despite the beauty of the world, it is not necessarily a safe one. Even if you are doing a solo trip, always keep in touch with your family and/or friends. Let them have a copy of your itinerary so that they have an idea of where you are. Keep them close in contact each day and let them know when you are changing locations during your trip.
How to Book with Traveloka
Booking might be hard on certain online travel agency platforms, but Traveloka has its ways of making it easy for customers to book their flights. 
Search your flight
From either the mobile app or the desktop, you will be able to easily search for your flights by filtering the necessary information such as travel date, trip type for either one-way or return, etc.
Choose and Book flight
You will be given information about the airline name, flight schedule, and ticket price once you arrived at the flight search results page. You can further refine your searches based on the filters you set.
Fill in Contact Information and Passenger Details
If you already have an account with Traveloka, you will be able to fill in your details in advance, thus when it is time to fill in your contact information and passenger details, you can just click on the information. 
Complete Your Payment
From the many payment methods available, choose one that best suits you.
Receive Your E-ticket
Within 60 minutes after your payment is confirmed, we will send your e-ticket to your email.