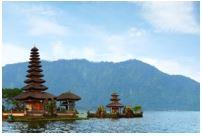 Sydney is a stunning Australian town with hot summer sun and lots of places to get the most out of it. Beautiful gardens, famous landmarks, well-known sites, and the best beaches to get a tan on, a short trip to Sydney should please your travel bug. This Australian city with today's great colonial history is one of the country's most developed and prosperous lands. It is a major economic and cultural centre in Australia as well as globally. It is also a major tourist destination in the backdrop of the vast ocean that surrounds it. Every year, Sydney sees a wave of visitors flocking to its lands and the city is doing more than enough to ensure a fun stay. This metropolis, the country's most populous city, has more than enough to give for any form of traveller.
Best time to fly from Siargao to Sydney
Sydney's best times to visit are September through November and March through May. Some months cross the high and low seasons in Sydney, offering hot temperatures to locals and manageable crowds of tourists. Also, airline prices are falling during these shoulder seasons, making visiting in the spring and fall more affordable. The warmest weather and peak tourist season in Sydney fall between December and February (winter in the Northern Hemisphere) thanks to Australia's location in the Southern Hemisphere. As a result, the low season of the region begins in May and continues through August.
Main airports available in Siargao and Sydney
Kingsford Smith International Airport – Kingsford Smith International Airport (SYD) is the largest airport in Australia and is based in Sydney. You can fly to 105 destinations with 49 airlines in scheduled passenger traffic. Flights are departing from one of its three terminals (Terminal 1, 2 and 3). The route with the most departures is the route to Melbourne (MEL) with an average of 525 flights from Kingsford Smith International Airport every week which is 18% of all weekly departures. Qantas is the largest airline here and the second largest operator from Kingsford Smith International Airport is Virgin Australia.
Climate pattern in Siargao and Sydney
The average temperatures in Sydney vary somewhat. The temperatures feel very enjoyable all year with a fair chance of precipitation about half of the year. Sydney has some high humidity months, with other comfortably humid months. The least humid month is September and the most humid month is February. The warmest time of year is generally late January where highs are regularly around 27.2 Celsius with temperatures rarely dropping below 20 Celsius at night.
Highlights attractions in Sydney
Bondi Beach - Bondi Beach, located on Sydney's Eastern Suburbs coast, is perhaps Australia's most iconic beach due to its golden shoreline, laidback beach culture and crashing waves that make it a paradise for surfers. It is located in the suburbs of the same name. Thee famous Bondi beach is a surefire way to spend a great day out. As one of the country's oldest beaches and an Australian National Heritage Site, you can be sure that Bondi Beach will offer you all you are looking for during a beach holiday. To order to enjoy the absolute beauty of the coastline of Sydney, the Bondi to Coogee Coastal Walk has to be at the top of your list, where you walk about 6 kilometres up a cliff to Coogee Beach, taking in the amazing beauty of the beaches and the treats. Do not forget to treat yourself along the way in some incredible seafood, as Bondi and Coogee are full of some of the finest eateries under the sun.
Sydney Opera House – The Sydney Opera House, located at Bennelong Point, is an iconic city building. It is also recognized as a World Heritage Site by UNESCO. Revel in this structure's elegance by simply walking around it, dining in its restaurants, and standing around its lobbies. Or take a full guided tour of the house, it is past, its spaces, halls, and even backstage where all the performers put on their armour. A journey to Sydney without a shot at the Opera is incomplete.
Harbour Bridge - The Sydney Harbor Bridge was the main landmark of the city before the Sydney Opera House came into being. It is the sixth-longest arch bridge in the world at 1,149 meters in length. This heritage-listed monument's arch-bridge design has gained it the nickname ' Coat hanger.' It is one of the city's most photographed landmarks, but the beautiful views, particularly the top, captured from the bridge make it worth a visit. The Sydney Harbor Bridge, along with housing one of the world's largest bridge routes, also has a railway line and a pedestrian walkway.