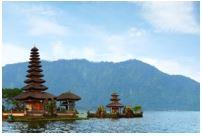 This capital city of Taiwan screams diversity and endless fun for those who love to explore. Located in the northern part of the country, it's comprised of twelve districts with a total population of around 2.7 million. Taipei is rich in culture, but it is also a hub for financial, and political matters.
Best time to fly from Iloilo to Taipei
You can travel to Taipei year-round, but the weather in Taipei is most pleasant from around the end of October to March. This is when the possibility of od rain is the lowest. Spring is the time to go if you'd like to catch the cherry blossoms. They're notoriously difficult to predict, but usually, it will happen around February till mid-March.
Main airports available in Iloilo and Taipei
Iloilo International Airport – This airport is located 19 kilometres away or a 20 to 30-minute drive from the city centre of Iloilo. The Iloilo International Airport is the fourth busiest airport in the Philippines and regarded as one of the country's most beautiful airports. This airport serves domestic and international flights to destinations such as Hong Kong, Singapore, Cebu, Manila, Cuyo and many more. Some of the airlines that operate here include Air Juan, Cebu Pacific and Philippines Airlines. This airport is equipped with amenities such as ample check-in counters, flight information counters, ATMs, shops and many more. To get to the city, there are a few public transportation options such as the Jeep, taxis and shuttle van.
Taiwan Taoyuan International Airport - Taiwan Taoyuan International Airport (TPE) is an international airport serving Taipei and northern Taiwan. This airport is located about 40 km west of Taipei in Dayuan District, Taoyuan and it is Taiwan's largest and busiest airport. This airport operates flights to various destinations such as Nagoya, Kuala Lumpur, Auckland, Manilla, Dubai, Busan and many more. Some of the airlines that operate here are JetStar, Malaysia Airlines, AirAsia, Emirates, Air China and Air France, to name a few. There are many amenities provided for the comfort of travellers such as shops, cafes, ATMs, money changer and many more. To get to the city centre, you can take the bus, MRT, high-speed train or taxi.
Climate pattern in Iloilo and Taipei
The weather in Taiwan is mild year-round, with an average temperature of about 23°C. The rainiest months are from May to September, with June to August being the height of typhoon season. It is best to avoid travelling to Taipei during this season. It is recommended that you visit in late October to March if you can as the weather is cool and dry and air pollution is at a minimum.
Highlights in Taipei
Taipei 101 – This majestic Taipei's icon was once the world's tallest building (2004-2010). Taipei 101 is built to resemble a stalk of bamboo and it retains the titles for tallest green building and having the world's highest Starbucks. You can ride up the world's fastest elevator up to the observation deck on the 89th to 91st floors. At the top, be sure to check out the 720-ton stabilizer ball hanging in the centre. This gigantic ball protects the tower during earthquakes and to stabilize the building.
CKS Memorial Hall – Probably the second most iconic building in Taipei, is the Chiang Kai-Shek Memorial Hall. This beautiful blue and the white structure was built in 1980 in honour of the former dictator. CKS Memorial Hall is located at the Liberty Square, which also houses the classical-Chinese style National Theater and National Concert Hall. There is also a small museum that showcases everything about CKS. For the best photo ops, be sure to head to Liberty Square Arch on the Western side of the square.
National Palace Museum – The National Palace Museum is the best place to start if you want to learn more about Taiwan as it is the most important museum in the Chinese-speaking world. This museum showcases nearly 700,000 artefacts, spanning 8000 years of Chinese history. If you visit this museum, be sure to check out some of the most famous pieces such as a piece of jade shaped like cabbage and a meat-shaped stone. For those with children, there is also a section for kids and regular rotating exhibits.