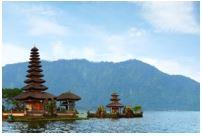 Located in the province of Albay, Legazpi or referred to as Legazpi City marks the largest city in Bicol Region in terms of population. It is famous for homing a 20-million-year old active volcano, the Mount Mayon. The mountain has brought a high number of visitors in the city's tourism industry. The visitors will also have the chance to visit historical sites, shopping places and taste local cuisines.
Best time to fly from Iloilo to Legazpi
Iloilo and Legazpi experience dry season and wet season. In Legazpi, the dry season is the peak season of the city which happens from January to June. Whereas, Legazpi faces its off-peak season during the wet season, from July to December. The dry season is the best time to travel to Legazpi because the weather is pleasant. The visitors can experience fun outdoor activities such as skydiving, scuba diving, hiking, island hopping and others. It is difficult for visitors to do outdoor activities during the wet season due to bad weather.
Main airports available in Iloilo and Legazpi
Iloilo International Airport - Iloilo International Airport operates for Iloilo City, Iloilo Province and Western Visayas region. It has a primary runway that supports wide-bodied aircraft, one passenger terminal and one cargo terminal. This airport handles for international and domestic airlines which include Air Juan, Cebu Pacific, Philippine Airlines and Philippine AirAsia. For those who take a taxi, the fare will be around 400 PHP. The distance between the airport and the city center is about 18.1 kilometers.
Legazpi Airport - Legazpi Airport serves for Legazpi's area. It consists of a single runway. This airport only operates for a few airlines such as Cebu Pacific, Cebu Pacific by Cebgo and Philippine Airlines by PAL Express. This airport also handles for civilian jets and military aircraft. Legazpi Airport is situated about 4.8 kilometers from the city center. By taking a cab, it will cost around 158.47 PHP.
Climate patterns in Iloilo and Legazpi
Iloilo and Legazpi have a tropical climate. The average annual temperature in Legazpi is 27.1 degrees Celsius. The visitors can enjoy hot and humid weather during the dry season. The visitors will still encounter rainfall during the driest month. However, the amount of rainfall is lesser compared during the wet season. Meanwhile, the wet season will bring thunderstorms and frequently rainfall to the city. Hence, the visitors are advised to check the weather forecast before making a trip to Legazpi.
Highlight attractions in Legazpi
Albay Park and Wildlife - Albay Park and Wildlife is home to various species of animals including wild animals. Among the animals that can be found in this park are lizards, hornbills, peacocks, masked palm civets and many more. The visitors can do a few outdoor activities such as cycling, fishing, playing at the playground as well as have a picnic with family and friends.
Mount Mayon - Mount Mayon is a well-known attraction in Legazpi. It has a height of 2462 meters and has a cone-shaped. It is also considered as a natural park. Hiking lovers, this mountain will be a wonderful trip for them. To reach the peak, it will take about 3 to 4 days. Once the visitors have arrived, the visitors can witness a magnificent view of the surrounding area.
Cagsawa Ruins - Cagsawa Ruins is the remainder building of a 16th-century Franciscan church. It is recognized as a national cultural treasure in Legazpi. The visitors can find the National Museum of the Philippines and several souvenir shops within the area. This place also offers a beautiful view of Mount Mayon.