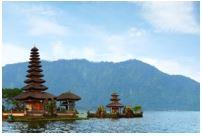 Located in the coastal capital of the south eastern Australian state of Victoria, Melbourne is popular for its cobbled laneways, its cultural diversity, excellent dining options, and unique shopping boutique to explore within the city's beautiful arcades and street art around every corner. It's also known for being the coffee capital of the world. Do you know that Melbourne has been regularly voted as the most livable city in the world?
Best time to fly from Iloilo to Melbourne
Due to moderate climate and tourist crowds, March to May and September to November are the best time to visit Melbourne. Autumn is the best when you want to try grape and wine tasting to admiring Melbourne golden foliage. A chilly period between June and August sees fewer tourists and a lot of cultural events to push yourself out of the blue. For skiers and snowboarders, you can enjoy the fantastic chance to ski snowy Mount Hotham or Mount Buller as this is the best time to visit which is between late July and August. This is when the snow cover is the best. Spring months promise amazing blooms during Tesselaar Tulip Festival which shows more than 120 varieties of tulips on a 55-acre farm and also other iconic events like Melbourne Fringe and Melbourne Festival. December to February bring stunning beach vacations and cricket season to Melbourne. Planning is very much advisable during this period as the city also attracts hordes of tourists during summer time.
Main airports available in Iloilo and Melbourne
Iloilo International Airport - After the service for over seventy years, a decade of planning and construction, Mandurriao Airport in Mandurriao, Iloilo City had been replaced with Iloilo International Airport. This airport has been known as the fourth-busiest airport in the Philippines and also one of the largest airports to be constructed in the Philippines. The airport is located in Cabatuan which is around 24 kilometers (15 mi) to the northwest of Iloilo City. The airlines that operate in this airport is Air Juan, Cebu Pacific, Phillippine Airline and Philippines AirAsia. Iloilo International Airport has a lot of interesting shops and choice of dining place for you to choose should you decide to dine in while waiting for the plane to depart or arrive. There are a few options for anyone to go in or out of the airport as there are shuttle bus, taxi and P2P bus prepared in the airport.
Melbourne Airport - The Melbourne Airport is the main international airport that serve the city of Melbourne metropolitan area and the second busiest airport in Australia. This airport consists of four different terminals. There are four hotels around the Melbourne Airport should you require any place to stay nearby. The airport is curfew-free and operates 24 hours a day. Melbourne Airport has a lot of interesting shops and choice of dining place for you to choose should you decide to dine in while waiting for the plane to depart or arrive. To go in and out of the airport is easy as there are numerous types of transportation available.
Climate pattern in Iloilo and Melbourne
This capital state of Victoria is known for its changeable weather conditions which mainly due to the geographical location. Summers in Melbourne is notable for its occasional days of extreme heat. The inland deserts of Australia are amongst the hottest areas on earth, especially the inland parts of north-west Australia. Winters in Melbourne is from June to August are cool with moderate rainfall. Snowfalls are very rare in Melbourne but they are more commonly experience frosts and fog in winter.
Highlights in Melbourne
Queen Victoria Market – Local Melbourne is so proud with its open-air Queen Victoria Market located in Southern Hemisphere which sells everything from local produce to arts and crafts and vintage fashion. The market opens at 6am Monday-Saturday. However, as the closing hours of the market vary depending on the day, you have to make sure you check before visiting. As they say, every great city has a great market. Since you are in Queen Victoria Market, you may want to take a bus to South Melbourne Market and enjoy dim sum and street-style Mexican food under its historic canvas.
Royal Botanic Garden – Just two kilometres away from the City Centre, extending south of the Yarra River, The Royal Botanic Garden is living up to its name as one of the finest of their kind in the world. Established in 1846, the gardens encompass two locations: Melbourne and Cranbourne. The Melbourne Garden covers its area with almost 9000 species of plants, including of may rare specimens. Apart from a favourite spot for a picnic by the lake, you may also want to ride along the Yarra Trail.
Trams - The City Circle Tram offers tourists a free and easy way of seeing the City Centre as trams are a big part of Melbourne's public transport system. The trams run every 12 minutes and take about 50 minutes to complete the entire loop. Accompanied by a commentary, the hop-on, hop-off heritage tram passes many of the grand historic buildings, including Parliament House, the Old Treasury Building, the Princess Theatre, and the Windsor Hotel.
Yarra River Cruise – River boat cruise along the Yarra River will offer you an insight into the history of the Yarra River and also the perfect way for romantic sightseeing. A lot of cruises can be found along Southbank, as its offer a relaxing and fun way to get you started before you set out to explore the city on foot. While you're gliding down the river, keep an eye out for Birrarung Marr, originally called "Birrarung," meaning "river of mists and shadows," a waterfront parkland celebrating Aboriginal ties with the Yarra River. The one-hour River Gardens Melbourne Sightseeing Cruise gives you a calming and relaxing tour past top city sights, such as the Royal Botanic Gardens, Melbourne Cricket Ground, and National Tennis Centre.