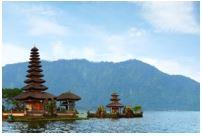 Nestled in Vietnam, Ho Chi Minh City or known as Saigon is a region that holds the darkest history of the country. You will learn a lot about how Vietnam thrives again and rises from the ashes after the effects of long-lasting wars. Ho Chi Minh City is now a center that is full of skyscrapers which now boast itself as Vietnam's the most populous, the largest city.
Best time to fly from Bacolod to Ho Chi Minh City
If you have a lot of outdoor plans for your trip, you might want to fly to Ho Chi Minh City from December to March. It less likely to rain, and the temperature is comfortable for outdoor activities with the range 21 to 34 degree-Celsius. Most tourists come to the city to celebrate the Tet Festival, if you are one of them, drop a visit in early February or late January. Consequently, the city is alive during that period, but the prices multiple at the same time. Compare and book the airline tickets, hotels early to save yourself from going off-budget.
Main airports available in Bacolod and Ho Chi Minh City
Bacolod-Silay Airport - The Bacolod-Silay Airport is situated 15 kilometers away from Bacolod, and it is one of two major airports in Negros Island. Some of the airlines work here are Cebu Pacific, Cebgo, Philippine Airlines, and PAL Express. If your flights are not on time, fret not, Bacolod-Silay Airport has a line of eateries and shops that you can visit. To go in and out of Bacolod-Silay Airport, you can either take shuttle vehicles or tricycles to go to the nearest city center.
Tan Son Nhat International Airport - Also known as Ho Chi Minh City Airport, it is the biggest airport in entire Vietnam. Tan Son Nhat International Airport is the hub for a lot of airlines generally, local airlines particularly i.e. VietJet Air, VASCO, Jetstar Pacific, Vietnam Airlines and Bamboo Airways. If you happen to need to spend an overnight at the airport, you can stay at Hotel ibis Saigon Airport that is in Tan Son Nhat Airport's complex. The distance from Ho Chi Minh City is only around 6 kilometers from the airport. You can go to the city center using taxis, vans, rental cars, or executive cars that you need to book beforehand on the official airport's official website.
Climate pattern in Bacolod and Ho Chi Minh City
Ho Chi Minh City has hot weather across the year. This is because Ho Chi Minh City has a tropical savanna climate. The temperature once touched up until 40 degree-Celsius, however, the average temperature here is at 28 degree-Celsius. You might want to avoid coming in March till May because those are the hottest months throughout the year. If you still have to visit Ho Chi Minh in one of those months, you should wear sunscreen every time you go outside. If you are a person who rather staying indoor person and does not mind the extremely hot weather outside, you might want to at least spend your vacation inside a nice hotel.
Highlights in Ho Chi Minh City
Binh Tay Market – Get to know the Vietnamese culture by blending with the crowds at Binh Tay Market. An extensive range of different kinds of street food, vegetables, fresh fruits, meats, and seafood are found here. The tourists also can buy some souvenirs – like handicrafts, textiles, and lacquerwares at the local vendors – to bring back home!
War Remnants Museum – This museum if the keeper of war history between the USA and Vietnam. The war lasted for 30 years. All the old weapons, tanks, and war machines are still being kept here at this museum. The written documentation, exhibits and photographs are all being presented to the visitors. Learning about the dark history of Vietnam will make us have some reflections on how the unsung heroes of Vietnam sacrifice their life for us to see the Vietnam we see today.
Chu Chi Tunnels – Chu Chi Tunnels are the extensive tunnels that were used by the Vietnamese army on those days. The tunnels are a creative strategy used by the army Sto combat the enemy without being detected. The visitors are given the chance to feel how is like being the soldiers during the war years. You do not have to worry; your safety is guaranteed!