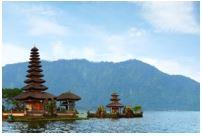 Manila has several interesting attractions. These places of interest include the UNESCO World Heritage Site and 45 other cultural heritage landmarks. Most of these cultures are concentrated in Manila City. This culture demonstrates the origin of the Malay, Spanish, and American roots of the city. Popular sites include Spanish colonial buildings in Intramuros, San Agustin Church World Heritage Site, Rizal Park, and several others. Manila Ocean Park, Resorts World Manila, and the newly opened Solaire Resort & Casino are the modern attractions available in Manila.
Best time to fly from Calbayog City to Manila
From June to November, the rainy season in Manila is not a great time to visit the city. The Philippines is a cyclone-hit nation every year, and Manila receives strong wings, even during the wet months of August, and September. So, if you decide to visit Manila in low season, do not forget your raincoat. Although the dry season runs from December to May, the best time to visit Manila is from January to April.
Main airports available in Calbayog City to Manila
1. Calbayog Airport - It is an airport serving Calbayog's public areas. The airport is located in the Samar region of the Philippines. The airport is classified as a major 2 class airport. Cebu Pacific Air flies to Cebu from Calbyog. PAL Express also operates daily flights from Calbayog-Manila and Manila-Calbayog. While Cebu Pacific with 5 Cebu-Calbayog and Calbayog-Cebu flights a week. The airport is the second choice for locals from East Visayas who want to travel to Manila and Cebu using airplanes.
2. Ninoy Aquino International Airport – The Ninoy Aquino International Airport is an international airport that serving the Manila and surrounding city. It is also known as NAIA by locals. The airport is located along the border between the cities of Pasay and Parañaque. The distance between this airport to the nearest town in the south of Manila and southwest of Makati is about 7 kilometers. The airlines that operate in this airport is AirAsia Philippines, Cebgo, Cebu Pacific, PAL Express, and Philippine Airlines. This airport consists of four different terminals. Ninoy Aquino International Airport has many interesting shops and eateries within the airport so you can shop or dine in while waiting for the plane to arrive or depart. To go in and out of the airport is easy because there are many types of transportation available in Ninoy Aquino International Airport for the visitors.
Climate pattern in Calbayog City to Manila
Manila has a tropical savannah climate bordering on a tropical monsoon climate. Manila is situated entirely within a tropical area. Its proximity to the equator means the temperature is hot throughout the year, especially during daytime. It has a cool, dry season from late November to early March. In the rainy season, rain is rare throughout the day, but the rain is very heavy in no time. Typhoons usually occur from June to September.
Highlights in Manila
1. Manila Ocean Park - Manila Ocean Park is an Oceanarium. This place houses 14,000 sea creatures of 277 species. All the species located in this oceanarium are native to Southeast Asia. Oceanarium is divided into seven parts and contains 3,000 cubic meters of seawater.
2. The National Museum of Fine Arts - This building is an art museum in Manila, Philippines. It is located on Padre Burgos Avenue in the East of Rizal Park. The museum was formerly known as the National Art Gallery. The museum was founded in 1998.
3. Manila Metropolitan Theater - It is located near Mehan Park, located at Corner Street Street, near the Manila Post Office. It was designed by architects Juan M. Arellano. The theater was inaugurated on December 10, 1931.