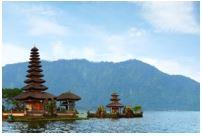 Cagayan de Oro, or usually known as CDO, is a first-class city located in the Philippines. This city is specifically located in the Northern Mindanao. Cagayan de Oro city has a population of 675,950 people according to the census conducted in 2015. The main airport in Cagayan de Oro is the Laguindingan Airport. You can do many activities while visiting Cagayan de Oro as the city itself offers many exciting activities such as white water rafting or kayaking. The Cagayan de Oro city is also operating as Northern Mindanao's regional centre and business hub. The Cagayan de Oro also is the tenth most populous city in the Philippines.
Best time to fly from Dipolog to Cagayan de Oro
The peak and busiest times of Cagayan de Oro are in August followed by July and May. Hotel prices, as well as flight tickets, will be higher than any other months. However, you can still get great deals if you book a flight or accommodation ticket earlier. The lesser month with travelers is in December. You can get cheap flight tickets and hotels if you are visiting Cagayan de Oro that month.
Main airports available in Dipolog and Cagayan de Oro
Dipolog Airport - this airport is an airport that operates for Dipolog city. This Dipolog city is the capital city of Zamboanga del Norte. By considering its classification, this Dipolog Airport is one of the busiest airports in the Mindanao. Civil Aviation Authority of Philippines or also known as CAAP classify Dipolog Airport as a secondary airport. The CAAP is one body of the Department of Transportation that accountable for the operation of airports in the Philippines except for international airports. This Dipolog Airport had 75,751 passengers in 2005. 
Laguindingan Airport - it is a primary airport that serves the Cagayan de Oro City, and also Iligan. This Laguindingan Airport also serves the Misamis Oriental province, Lanao del Norte and Bukidnon in the Northern Mindanao, Philippines. This Laguindingan Airport is the second busiest airport in Mindanao after the Francisco Bangoy International Airport that is in Davao city. The Laguindingan Airport is rated as a Principal Class 1 Domestic Airport by the Civil Aviation Authority of the Philippines. It is a body of the Department of Transportation that responsible for the operations of all public airports in the Philippines except the major international airports. The airport is 46 km from Cagayan de Oro and 57 km from Iligan.
Climate pattern in Dipolog and Cagayan de Oro
The annual average temperature in Cagayan de Oro is 28 °C. Cagayan de Oro has a tropical climate according to the climate classification by Koppen. 39 °C was the highest temperature recorded in Cagayan de Oro in June of 1998. May is the hottest month in Cagayan de Oro with an average temperature of 33.3 °C.
Highlights in Cagayan de Oro
Seven Seas Waterpark and Resort - while you are in Cagayan de Oro, be sure to visit the Seven Seas Waterpark as it is the famous waterpark in Cagayan de Oro. There are many attractions that you try while you are there. This is the perfect gateway for you and your family to chill.
Opol Beach - if you are looking for a sea breeze, you can visit this Opol Beach. It is located in Cagayan de Oro. You can swim and do other water activities here on this beach.
Mapawa Nature Park - if you are a nature's lover, you will love this Mapawa Nature Park. You can take a stroll and breathe fresh air while you are visiting this nature park. It is located in Cagayan de Oro.