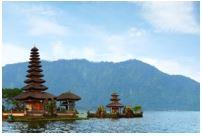 Davao City is located in South Mindanao, Philippines. The city has a land area of 2,443.61 sq. Km and in terms of land area has made it the largest city in the Philippines. It is the third most populated city in the Philippines. As of the 2015 census, the city had a population of 1,632,991. In Mindanao, Davao serves as the leading trade and industrial center of Mindanao. It is also the regional center for Davao Province. The city is also called "Durian Capital of the Philippines" as the area also houses Durian Dome. Davao has Mount Apo, which is the highest mountain in the Philippines. Mount Apo has the highest mountain peak in the world with a height of 955 m. It also places many species of birds. One hundred eleven species located in the area originate in this mountain.
Best time to fly from Dipolog to Davao
The peak and busiest times of Davao are in August followed by July and May. Hotel prices, as well as flight tickets, will be higher than any other months. However, you can still get great deals if you book a flight or accommodation ticket earlier. The lesser month with travelers is in December. You can get cheap flight tickets and hotels if you are visiting Davao that month.
Main airports available in Dipolog and Davao
Dipolog Airport - this airport is an airport that operates for Dipolog city. This Dipolog city is the capital city of Zamboanga del Norte. By considering its classification, this Dipolog Airport is one of the busiest airports in the Mindanao. Civil Aviation Authority of Philippines or also known as CAAP classify Dipolog Airport as a secondary airport. The CAAP is one body of the Department of Transportation that accountable for the operation of airports in the Philippines except for international airports. This Dipolog Airport had 75,751 passengers in 2005.
Francisco Bangoy International Airport - this airport is the airport that serves Davao city and also Davao region. This Francisco Bangoy International Airport is also commonly known as Davao International Airport. In Mindanao Island, this Francisco Bangoy International Airport is the busiest airport throughout its region. After Manila and Cebu airport, this airport is the third busiest airport in the Philippines. This Francisco Bangoy International Airport has a runway with 3,000 m long. This airport has a new terminal. Now, it handles both of the domestic and international flights that fly in and out of Davao. The new terminal is expected to operate 2 million passengers every year and for about 84, 600 metric tons cargo per year. High-end upgrades in this new terminal include the latest navigational, security and many more. Davao airport also aimed at becoming a hub for tourism and investments of the region as the airport begins its modernization and upgrades. This airport is a hub for the Cebu Pacific and Philippine Airlines.
Climate pattern in Dipolog and Davao
The hottest month in Davao is in May where the temperature can be as high as 33.3 °C during the daytime while during the night time, the temperature can be as low as 25 °C. According to the climate classification by Koppen, Davao city has a tropical rainforest climate.
Highlights in Davao
Mount Apo - you can visit this mount that located in Davao to do challenging activities such as hiking. It is the highest peak in Davao. Be sure to visit this mount while you are in Davao.
Crocodile Park - if you are looking for a thrilling experience, make sure your visit this crocodile park. You can see many crocodiles here and learn about its habitats.
D'Bone Collector Museum - you can visit this bone collector museum while you are in Davao. Inside this museum, they portrayed the preserved skeletons of various animals for education and exhibition purposes.