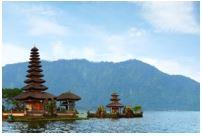 The Philippines is one of the famous holiday destinations among the tourist. One of the most popular tourist destinations in the Philippines is Tacloban City. Tacloban, or merely referred to as Tacloban City, is a first-class highly urbanized city in the Philippines. It acts as the Eastern Visayas region's national core. The town is independent of Leyte province, although it serves as its regional capital. Tacloban has a population of 242,089 according to the 2015 survey, making it the most populated town in the Eastern Visayas. The town is situated 580 kilometers southwest of Manila.
Best time to fly from Dipolog to Tacloban
Average temperatures in Tacloban vary very little. The temperatures feel hot all year with a chance of rain throughout most of the year. The best time to visit Tacloban for ideal weather is from early to mid-January. The busiest month for tourism in Tacloban, the Philippines is in April, followed by February and March. Prices for hotels and flights will be most expensive during these months, though you can save if you purchase well in advance. Tourists are unlikely to visit Tacloban in October. Those willing to visit at these times will likely find it the least expensive month.
Main airports available in Dipolog and Tacloban
Dipolog Airport - this airport is an airport that operates for Dipolog city. This Dipolog city is the capital city of Zamboanga del Norte. By considering its classification, this Dipolog Airport is one of the busiest airports in the Mindanao. Civil Aviation Authority of Philippines or also known as CAAP classify Dipolog Airport as a secondary airport. The CAAP is one body of the Department of Transportation that accountable for the operation of airports in the Philippines except for international airports. This Dipolog Airport had 75,751 passengers in 2005.
Daniel Z Romualdez Airport - Daniel Z Romualdez Airport (TAC) is a smaller airport based in Tacloban, Philippines. You can fly to 4 destinations with four airlines in scheduled passenger traffic. The route with the most departures is the route to Manila (MNL) with an average of 68 flights from Daniel Z Romualdez every week, which is over 65% of all weekly departures. As far as we know, there are no international flights from Daniel Z Romualdez. Philippine Airlines is the largest airline here by counting the number of departures with around 31 scheduled take-offs every week. The second-largest operator from Daniel Z Romualdez is Philippines AirAsia. The aircraft types with most scheduled flights are the Airbus A31X/32X and the ATR 72/42. The route with the longest flight time from Tacloban (TAC) is to Davao (DVO) and takes about 1 hour 35 minutes.
Climate pattern in Dipolog and Tacloban
This city has a tropical climate. Tacloban is a city with a significant rainfall. Even in the driest month, there is a lot of rain. The average annual temperature is 27.1 Celsius in Tacloban. The rainfall here averages 2282 millimeters. The least amount of rainfall occurs in April. The average in this month is 119 millimeters. Most of the precipitation here falls in December, averaging 315 millimeters. The temperatures are highest on average in August, at around 27.9 Celsius. January is the coldest month, with temperatures averaging 25.8 Celsius. The variation in the precipitation between the driest and wettest months is 196 millimeters. Throughout the year, temperatures vary by 2.1 Celsius.
Highlights attractions in Tacloban
Kanhuraw Hill - Home to Tacloban City Hall, Kanhuraw Hill has a lot to give on a lazy day in Tacloban. Facing Kankabato Bay with sunny nooks and shady trees, arrive and relax on Kanhuraw Hill where you can view the day-to-day running joggers, families having a picnic, and occasional skateboarding shredding the pavement. This is very much the core of the city, used from every moment of life as a meeting place for locals. Every year around Christmas moment, the local government erects a vivid Christmas tree as high as you can see with a distinct theme. It is a paradise of self-lovers.
Sohotan Natural Bridge - Right across the border from Tacloban is a domestic park rivaling all the others in this lovely nation. With over 841 hectares of protected areas, Sohoton Natural Bridge Natural Park provides you both leisurely and extreme operations to participate in, including kayaking and trekking waterways. Sohoton Natural Bridge Natural Park's symbol, however, are the caves! These hidden caves in the cathedral style are huge! There are weird rock structures that look like alien pods, creepy poles sticking down from the roof, and of course, bats lying in dark crevasses.
Tulaan Falls - There is a magnificent waterfall to explore in Tacloban! Take a day journey down to Babatngnon where Tulaan Falls is waiting! You will make your way through a laidback forest trail surrounded by hundred-year-old trees, toppled logs, and wild ferns. You will then come across a lazy stream where you can splash about - that's how you know you're close to the falls. Follow the path and the sound, and you'll come to Tulaan Falls. This rocky fall creates a shiny black shine on the rock it covers, then spills into a natural pool below. If you're a decent climber, you can try climbing up the rocks to a ledge about two meetings from the water.