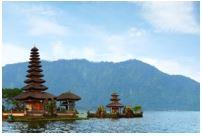 Boracay is one of the most famous beach destinations in the world. It is situated on a small island in the Philippines. Boracay is located 315 km south of the capital city of the Philippines, Manila. Boracay Island is included in the Visayas Archipelago. The Boracay Island also under the administration of the Philippines under the region of Western Visayas, Aklan Province and Malay Municipality. There are a lot of exciting activities awaits you when you are visiting this renowned island such as swimming, snorkeling, diving and many other water activities. Apart from that, you can also chill and unwind from the hustle and bustle of city life.
Best time to fly from Dipolog to Caticlan – Boracay
The peak and busiest times of Boracay are in January followed by July and March. Hotel prices, as well as flight tickets, will be higher than any other months. However, you can still get great deals if you book a flight or accommodation ticket earlier. The lesser month with travelers is in December. You can get cheap flight tickets and hotels if you are visiting Boracay that month.
Main airports available in Dipolog and Caticlan – Boracay
Dipolog Airport - this airport is an airport that operates for Dipolog city. This Dipolog city is the capital city of Zamboanga del Norte. By considering its classification, this Dipolog Airport is one of the busiest airports in the Mindanao. Civil Aviation Authority of Philippines or also known as CAAP classify Dipolog Airport as a secondary airport. The CAAP is one body of the Department of Transportation that accountable for the operation of airports in the Philippines except for international airports. This Dipolog Airport had 75,751 passengers in 2005.
Godofredo P. Ramos Airport - The airport is also known as the Caticlan Airport. Today, this airport is known as Boracay Airport by Transaire developer. Godofredo P. Ramos Airport is a service airport in the Malay municipalities, located in the Aklan region of the Philippines. This airport is one of the main entrances to Boracay. The airport is recognized as a Class 2 airport by the Philippine Civil Aviation Authority. The Godofredo P. Ramos Airport is the seventh busiest airport in the Philippines and the third busiest in the Western Visayas region. It operated more than 761,961 passengers in 2008 — the airport named after Godofredo P. Ramos, a former member of Congress. If you are coming from Dipolog Airport, there are no direct flights available. You need to transit at Ninoy Aquino International Airport first before continue to fly to Dipolog.
Climate pattern in Dipolog and Caticlan – Boracay
The temperature in Boracay is usually around 25 °C to 32 °C during February to March. However, when the hot season begins, the temperature is increasing from 28 °C to 38 °C. During the tropical season, the temperature in Boracay can decrease to 20 °C.
Highlights in Caticlan – Boracay
D'mall de Boracay - if you are looking for a shopping experience, you can visit this mall located in Boracay. There are many items sold here. You can search for whatever items you want in this mall. You can also buy souvenirs for your relatives or friends here at this mall.
Shell Puka Beach - there are many activities that you can do while visiting this Shell Puka Beach such as swimming and other water activities. You can relax and unwind here.
White Beach - apart from Shell Puka Beach, you can also visit this White Beach while you are in Boracay. Both of the beaches will give you a memorable experience. You can also do many activities here in White Beach.