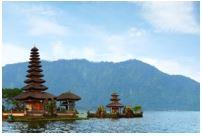 Tokyo is well-known for many of its attractions, with Tokyo Skytree being a standout as the tallest structure in Tokyo since 2010, replacing Tokyo Tower. It is also the second tallest structure after the Burj Khalifa at the height of 634 meters high. Tokyo is the capital of Japan since the year 1869, with the Greater Tokyo Area being recognized as the most populous metropolitan area in the world. Together with the Izu Islands and Ogasawara Islands, they would form the Kanto region on the south-eastern side of Honshu. Tokyo has been ranked at the first place for "Best overall experience" by TripAdvisor's World City Survey and third best city to be a university student by the QS Best Student Cities.
Best time to fly from Boracay to Tokyo
The off-peak season is during the winter season around January through March due to the low humidity. If you do not mind cooler weather, accommodation prices can be lower around this time but do not expect it to go down too much. Peak season in Tokyo is during the mid-June to mid-September because of the hot and humid weather, which is the peak time for people to go out. The best time to visit Tokyo is certainly around spring, which is the time when the cherry blossom blooms as well as because Tokyo will have much better weather due to much clearer skies and lesser rain. There are a lot of festivals you can look forward to enjoying in Tokyo throughout the year due to its rich tradition, history and culture. There is the Coming of Age Day for those who have just reached 20 years of age. Setsubun is held in February to ward off disasters, as well as Valentine's Day and Tokyo Marathon which are held in the same month. Kanamara Festival is one of the bizarre festivals in Tokyo in which a replica of a pink penis is paraded to offer prayers for safe childbirth and marital happiness. Other popular events include the Odori Festival, Tokyo International Film Festival, Halloween, Jidai Matsuri, Sanja Matsuri and the Emperor's Birthday.
Main airports available in Boracay and Tokyo
Godofredo P. Ramos Airport (MPH) - The Godofredo P. Ramos Airport is also known as Caticlan Airport and recently the Boracay Airport. The airport serves the area of Malay and the vicinity. This is the airport for those who wish to go to Boracay. The airport is the seventh busiest airport in the Philippines. The airport was previously named after a former member of the Congress who was a native Malay. The airport has a runway of 2100 meters and a width of 45 meters. It can only support aircraft as big as an Airbus A321. Some of the airlines that operate here are Air Juan, Cebu Pacific, Philippines AirAsia and few more. The routes are only for domestic locations.
Narita International Airport - Narita International Airport is the main international airport in Japan serving the Greater Tokyo Area, and the second busiest passenger airport in the country. It is located in Narita, Chiba Prefecture, being 60 kilometres east of central Tokyo. Formerly named as New Tokyo International Airport since its opening in 1978 before being renamed in 2004, the Narita Airport would handle roughly 50% of the country's international passenger traffic and 60% of its international air cargo traffic. The airport has three major terminals, which is Terminal 1, Terminal 2 and Terminal 3. While being the hub for All Nippon Airways, Japan Airlines, Jetstar Japan, Nippon Cargo Airlines, Peach and Spring Airlines Japan, Narita International Airport also caters to a variety of international airlines, among them including Philippine Airlines for passenger flights to and from Manila.
Tokyo International Airport - Also known as Haneda Airport commonly, the airport is located in Ota, Tokyo, which is 14 kilometres south of Tokyo Station. Haneda Airport once served as the primary international airport until 1978 before focusing on local flights and then reopened for long-haul flights in 2010. It is the third busiest airport in Asia as well as the third busiest airport system combined with Narita Airport. It has three terminals, Terminal 1 which is also called "Big Bird", Terminal 2 and an international terminal. While being the hub for Japan Airlines, All Nippon Airways, Skymark Airlines, Air Do, Solaseed Air and StarFlyer, Tokyo International Airport also caters to a variety of international airlines, among them including Philippine Airlines for passenger flights to and from Manila.
Climate pattern in Boracay and Tokyo
Tokyo has a humid subtropical climate which implies hot, humid summers and generally cool winters. Just like the rest of Japan, Tokyo also experiences seasonal lag, with the warmest month being August and the coldest month being January. Snow is much rarer and is usually sporadic. Occasionally, Tokyo would observe typhoons, with few of them are stronger than others. The offshore and easternmost territories are a bit different in the climate, which is of a tropical savanna climate.
Highlights attractions in Tokyo
Tokyo Skytree - Opens since 2012, Tokyo Skytree is the tallest structure in Japan. Primarily a television and radio broadcast site for the region of Kanto, Tokyo Skytree is also an observation tower and has a restaurant. Its design resembles a 5-storey pagoda from historical Japan, with Skytree White painting akin to ajiro, a traditional Japanese colour.
Sensō-Ji - Located in the Asakusa district in Tokyo, the Sensō-Ji is the oldest and among the most significant temples in Tokyo. The Buddhist temple is dedicated to Kannon Bosatsu and typically receive 30 million visitors annually, being the most widely visited spiritual site in the world. It is the focus ground of the renowned Sanja Matsuri festival.
Tsukiji Market - Tsukiji Market is the largest wholesale fish and seafood market in the world, being in operations since 1935. Supervised by the Tokyo Metropolitan Central Wholesale Market, it can be found in Tsukiji between Sumida River and Ginza shopping district. There are 480 different seafood as well as 270 different produces being traded here, ranging from seaweed to caviar.