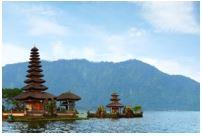 The Philippines is one of the popular holiday destinations among tourists. One of the most popular tourist destinations in the Philippines is Caticlan-Boracay. Caticlan-Boracay is an isolated island in the Philippines. It is located only 315.1 kilometres from Manila. Those who need to come to this island will need to take a flight or by a boat. The island has received numerous awards as well as attention for its beauty and relaxing places. Tourists mostly come here to enjoy the white sandy beaches and to relax their minds. Tourists who come here also may enjoy seeing sailboats take place due to its windy weather patterns. Others come here just to scuba dive, windsurf and even kitesurfing. This beautiful island has become a place for the Asian Windsurfing Tour. Plus, the nightlife in Boracay is never-ending. You can find different types of bars and clubs to suit your moods. Whether it'd be from wild night parties, or to bars for casual drinks, or perhaps a chiller vibe at the sofa with live music, they have it all.
Best time to fly from Tacloban to Caticlan-Boracay
The weather and temperature in Caticlan-Boracay is tropical environment constant with an average temperature from 28.2 to 34.2 degrees Celsius. Caticlan-Boracay or Philippines has only two primary seasons which is either dry or wet seasons annually where rainfall can be heavy occur during the monsoon or wet season and humidity during the hotter months can reach almost in the peak. The suitable time to travel Caticlan-Boracay would be in between December until February when the climate is warmer with light rain on some of the areas. On this season, the sun shines very brightly, resulting in clear open blue skies with the winds blow mildly suitable for outdoor activities at Caticlan-Boracay. The least travel season is in between July until September where the weather during that season difficult to be predictable and typhoons can sometimes occur in a short period. Travellers need to update the information regarding the weather here to ensure your vacation here run smooth. During this offseason, you will find affordable flight fares and hotel deals. It is smooth to plan your trip well so you may enjoy your travel here without any disturbance.
Main airports available in Tacloban to Caticlan-Boracay
Daniel Z. Romualdez Airport – Daniel Z. Romualdez Airport is popular as Tacloban City Airport. The airport gets its name from the former chief of the House of Representatives of the Philippines, Daniel Z. Romualdez. It is an airport serving the Tacloban and nearest nearby cities. The airport is the main entry of Manila and Cebu to the Eastern Region of the Visayas in the Middle East of the Philippines. Daniel Z. Romualdez Airport is ranked as the top 8 busiest airports in the Philippines. The airlines that operate in this airport is Cebgo Air, Cebu Pacific, PAL Express, AirAsia Philippines, and Philippine Airlines. Daniel Z. Romualdez Airport has lots of point of interests such as shops and eateries within the airport so you can shop or eat in while waiting for the plane to arrive or depart. To go out and in of the airport is easy because there are many types of public transportation available in Daniel Z. Romualdez Airport for the visitors to use.
Godofredo P. Ramos Airport – Godofredo P. Ramos Airport is also known as Caticlan Airport and recently the Boracay Airport. The airport serves the area of Malay and the vicinity. This is the airport for those who wish to go to Boracay. The airport is the seventh busiest airport in the Philippines. The airport was previously named after a former member of the Congress who was a native Malay. The airport has a runway of 2100 meters and a width of 45 meters. It can only support aircraft as big as an Airbus A320. Some of the airlines that operate here are Air Juan, Cebu Pacific, Philippines AirAsia and few more. The routes are only for domestic locations. Godofredo P. Ramos Airport has many interesting shops and eateries within the airport so you can shop or dine in while waiting for the plane to arrive or depart. To go in and out of the airport is easy because there are many types of transportation available in Godofredo P. Ramos Airport for the visitors. There are many flights available operated by Philippine Airlines to fly from Tacloban to Caticlan Airport until the present.
Climate pattern in Tacloban to Caticlan-Boracay
Caticlan-Boracay weather is under the direct heat of the sun for all the time. Normally, it will be sunny and warm all the years with little rains except for monsoon season which the weather difficult to be predictable with heavy rains and thunderstorm. The average maximum temperature in Caticlan-Boracay is around 25.1 to 31.1 degree Celsius, while the average minimum is about 19.1 and 22.1 degree Celsius. While around December until February will be packed of peoples because it will be the warm and enjoyable season of the year. If you plan to travel Caticlan-Boracay during this season, ensure you book your flight and hotel early as two months for a lower price and don't forget to bring SPF lotion for skin protection as well as umbrella just in case.
Highlights attractions in Caticlan-Boracay
Willy's Rock – Willy's Rock is a volcanic rock creation located nearby the shallow water of White Beach. The rock is often said to have the shape of a warship. There is also a Blessed Virgin Mary figurine placed there and is becoming a place of worship for some of the religions there. There is a man-made stair that can bring tourists up the rock. Once you reach the peak of the rock, you will be amazed by sight there.
White Beach – White Beach is the primary attraction in Boracay. There are three big stations at the beach where station 1 is for visitors to sit and enjoy the wide stretch of sand and shallow water. There are also markets and restaurants on this beach so you can enjoy the shop and dine in while seeing the beauty of this beach. Station 2 is the busier part among others where boats will take visitors to go to island-hops and cruises. Station 3 is where accommodations are located. The famous clear turquoise water and powdery white sand beach that is featured in the list of the world's best coasts by so many globally recognized publications. The White Beach is a must-visit attraction in Boracay!
D'Mall Boracay – This mall is an open-air shopping market and centre. It's positioned in Station Secondary in between White Beach and the primary road. It's almost like a street market, which makes it colourful with a vibrant yet laid back vibe to it. There are high-end boutiques in booths that have traditional elements. Tourists may buy artisanal handicrafts and souvenirs here. They are also welcomed to bargain for the best price. It is also situated in between Station Primary and Secondary of White Beach.