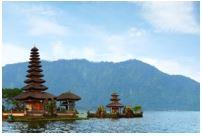 Iloilo is a beautiful city located in Panay Island, Philippines. It is known as the 'Heart of the Philippines' due to its central location in Philippine Archipelago. The people of Iloilo speaks in Hiligaynon language and use English in business and education. Spanish colonized it. Therefore, the buildings in this city are heavily influenced by the Spanish design concept.
Best time to fly from Davao to Iloilo
Iloilo is also known as a top tourist city. Therefore, you have to plan out your tentative properly so that you will get to enjoy the beauty of the city in comfort. The best time to visit this city is from the end of January to early April due to its best weather. The precipitation recorded the least throughout the period mentioned, with an average temperature ranging from 22 degrees Celcius to 33 degrees Celcius. Be informed that the peak times, where the city is crowded with visitors, are in March and October. The hotel rates and flight tickets will be expensive during these peak months.
Main airports available in Davao and Iloilo
Francisco Bangoy International Airport – Also called Davao International Airport, it is listed as the third busiest airport in the country. It operates international and domestic flights including flights to Iloilo under Cebu Pacific airline.
Iloilo Internation Airport – Known as Iloilo Airport, Cabatuan Airport and even Santa Barbara Airport, it is located at Iloilo Airport Access Road, Cabatuan 5031, Iloilo which is approximately 24 kilometers away from Iloilo city center. Driving from the city through the Old Iloilo – Capiz Rd will take about 23 minutes with smooth traffic condition. It is the fourth busiest airport in the Philippines as it is the primary gateway to the city itself, the entire region of Panay island as well as its neighboring provinces. It operates domestic and international flights to and from Iloilo. Among the airlines operated are Cebu Pacific that operates international flights to Singapore and Hong Kong, Philippines Airlines and Philippines AirAsia.
Climate pattern in Davao and Iloilo
Iloilo City is affected by the tropical climate, similar to Davao city. The temperature varies from 24 degrees Celcius to 31 Degree Celcius. Thus, it does not have significant seasons of cold and hot. However, it is significant to discuss precipitation. May to November record-high percentage of chance of precipitation which the highest is in September. While December to April record low percentage of rain which the lowest is in March.
Highlights attractions in Iloilo
Jaro Cathedral – Sited at Jaro, Iloilo City, 5000 Iloilo, Jaro Cathedral is not only a worship place for the Roman Catholic Archdiocese believers, but it is also an attractive spot for others due to its unique and beautiful physic. Having its Romanesque Revival architectural, with external staircase and brick grey building, it resembles its age, which is since 1956. You will be amazed when seeing the wall and ceiling that is fully decorated with drawings and statues related to Roman Catholic.
Iloilo River Esplanade – A 58 Million Peso project, it is indeed worth the spent when Iloilo River Esplanade becomes one of the top tourist attractions in Iloilo. It is a walkway that stretches along 1.2 kilometers of the Iloilo riverside. It provides a picturesque view of the river and the opposite land.
JM Basa Street – Also known as Calle Real, it is a historic street sited at and the old town of Iloilo city. Due to its old and historic building, it is embraced as a heritage site by the national commission. It used to be high-class shopping outlets that sold luxury products from Europe. Years pass, the building may be faded, but it remains as a street of shopping outlets.