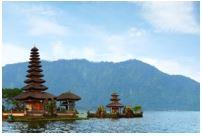 Boracay, Philippines is one of the top beaches in the world. It receives numbers of awards from agencies for its white sandy beach, crystal clear water, colorful marine life and tranquility. It is sited at the tip of Panay Island, Western Visayas, which is 315 kilometers away from the country's capital city, Manila.
Best time to fly from Davao to Boracay
Planning to visit an island needs you to pick the dates with the least chance of precipitation. Rainy days will disrupt your exciting outdoor water activities. Therefore, the best time to fly to Boracay is from the end of November to April, which the driest months recorded are February and March. However, you have to consider the crowds because it is the peak season for tourists visiting Boracay. Also, you have to be extra alert and quickly grab flight ticket discount and hotel promotion. It is because flight tickets and hotel rates are expensive during peak season.
Main airports available in Davao and Boracay
Francisco Bangoy International Airport – Also known as Davao International Airport, it is listed as the Philippine's third busiest airport. It operates local and international flight trips. However, to get to Boracay island, where the nearest airport is Godofredo P. Ramos, you will have to find transit flights. From Davao to Cebu Airport, Cebu Airport to Godofredo P. Ramos Airport. There is direct flight operated from Davao to Kalibo Airport, which acts as the second gateway to Boracay. However, from Kalibo to the island takes more than 2 hours driving. Caticlan Airport or officially named as Godofredo P. Ramos Airport is much preferable.
Godofredo P. Ramos Airport – Located in Aklan, Godofredo P. Ramos Airport is also known as Caticlan Airport or often called as Boracay Airport. It is a civil airport serving domestic flights to and from Boracay. It is the seventh busiest airport in the Philippines and foreign tourists are everywhere in this airport terminal since Boracay becomes an international tourism spot. Getting to the island from this airport, you will have to take a taxi or bus to Caticlan Jetty Port. Then ride a boat for 20 minutes to Cagban Jetty. From Cagban Jetty, you will have to ride either tricycle or van to get to your stay in Boracay Island.
Climate pattern in Davao and Boracay
Davao and Boracay are both influenced by a tropical climate with its average ranging from 23 degrees Celcius to 30 degrees Celcius. Due to its proximity to the sea, the temperature can sometimes reach 39 degree Celcius during the dry season. Nevertheless, it still receives a significant percentage of rainfall, especially from June to October.
Highlights attractions in Boracay
White Beach – Receives high rating from tourists coming from all over the world, White Beach has its own captivating feature. Being one of the two largest beaches in Boracay, it has an entertaining nightlife where the experts show their talents, firefighters show, lively bars and special gastronomy by excellent chefs. Not only that, but it is also one best spot for shallow-water activities, swimming and snorkeling.
Diniwid Beach – What takes the tourist to Diniwid Beach is its cliff footpath. From the top, you will get to witness the magnificent beauty of the island with yachts are everywhere. Here is also the best spot to witness the sunset. It takes about 15 to 20 minutes to get to the cliff. You will forget the tiresome once seeing the beauty of mother nature.
Blue Lagoon Malumpati – When to beaches get crowded, choose to get an escape to the hidden mother nature treasure, the Blue Lagoon Malumpati. It is a lagoon with naturally cold water that is believed to be able to cure any illness by soaking yourselves in the blue sea. A few group activities hosted to ensure the tourists fully enjoy the lagoon tour.