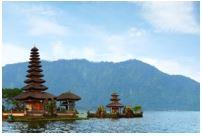 The surfing capital of the Philippines is Siargao. Explore all the islands here from Daku, Guyam, to Naked Island. Not just surfing, you can try kayaking, fishing, scuba diving, anything that is water-related. If you are up to adventure – the wet ones particularly – Siargao definitely should be one of the top destinations on your list!
Best time to fly from Kalibo - Boracay to Siargao
Based on the weather, you may come here during the dry season which is in between March to October. If you have a small budget, you might want to come in between November to February. It is off-peak season hence you will get better deals for your airline tickets. But for people who are here for surfing experience, drop a visit in between August to November. The wind, the waves are at their best condition for this sport. Moreover, in September, you can partake in the Annual Siargao International Surfing Competition. For Kayaking, you might want to visit in March till October where the waters are calm and clear. Besides that, for your information, the ideal period for fishing should be in between March and April. It will increase the likelihood for you to catch big fishes like Marlin and Sailfish.
Main airports available in Kalibo - Boracay and Siargao
Kalibo International Airport - Kalibo International Airport is serving both places – Kalibo and Boracay. The distance from Kalibo town to Kalibo Airport is around 2 kilometres, which is around 5-minute drive. Hence, because of its short distance, riding the tricycle is the easiest way to get to Kalibo Town– the fare is around PHP 100. On the other hand, another a piece of information regarding this airport is, it is the hub for several airlines which are Philippine AirAsia, Pan Pacific Airlines and Cebu Pacific. Kalibo International Airport also is the focus city for Philippine Airlines and Royal Air Charter. Inside the airport, you can get access to duty-free stores, gift shops, children play area and a comfortable VIP airport lounge.
Siargao Airport - Siargao Airport is a domestic airport that serves Siargao Island. It is located in Barangay Sayak which is the part of Del Carmen. This is where Siargao Aiport got its second name which it is also known as Sayak Airport. It is situated roughly 9 kilometres away from Siargao small town. Only two airlines operate here i.e Cebgo and PAL Express. This airport is relatively small and it only able to provide its visitors with some basic facilities. To go in and out of this airport, you might need to take a taxi to go to Siargao's general area.
Climate pattern in Kalibo - Boracay and Siargao
The climate in Siargao is tropical rainforest. This type of climate features usually humid but warm temperature across the year. The temperature in Siargao is more or less constant in between 28 degree Celsius to 31 degree Celsius. Although the temperature is relatively warm, the precipitation is still high despite in the dry season. If you decided to visit Siargao, the umbrella should your best friend. Sometimes you will never know when it is going to rain.
Highlights in Siargao
Sugba Lagoon - The natural wonder here is located in the northwestern part of Siargao. It is popular due to the jumping-point where you literally can dive into the lagoon. If you are not a daredevil, fret not, you can still explore this place by riding bamboo raft, canoe or even snorkelling. The emerald waters will enchant you to go swimming inside the Sugba Lagoon.
Magpupungko Beach - This beach is a beauty on its own, but the main reason why you should come here is to unravel Magpupungko Rock Pools. The rock pool will only show itself during the low tide. If you happen to find it at the correct time, you will be mesmerized at crystal clear water that is different from the other side of the sea.
Guyam, Naked and Daku Islands - In order to experience Siargao to the fullest go for island hopping in all these three different islands. Although the waters are as usual mesmerizing than ever, each of the islands has its own interesting feature which makes the activities more enjoyable. Go and experience all three Guyam, Naked and Daku islands has to offer.