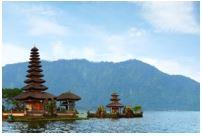 Pampanga, the capital city of San Fernando, is one of the provinces in the Philippines located northwest of Manila. Angeles City located geographically within the Pampanga is classified as a first-class, highly urbanized city and is governed independently. Pampanga is one of the promising provinces in terms of business and tourism, specifically Clark Freeport Zone which is formerly an American Military Air Base. Now, it is home to different local and international companies, hotels, resorts and amusement parks. Apart from urban city life, for those who love to be close to nature, Pampanga also has a lot of great places that can soak you with meaningful experiences. It will be a great gateway to refresh and reenergize you from low mood and hectic daily life.
Best time to fly from Boracay to Pampanga
January to March is the best time to visit Pampanga as this is the sunniest period of the year and is relatively more relaxed than other months. Humidity is high in the Philippines and the warmest months here are April and May. You can enjoy the beaches during these months to cool off.
Main airports available in Boracay and Pampanga
Kalibo International Airport - Kalibo International Airport, located just 2 kilometers from the city center, is an international airport serving the general region of Kalibo together with Godofredo P. Ramos Airport as the gateway to Boracay Island. The distance between these two airports is approximately 68 kilometers. It is the largest and fast-growing airport in Aklan as the need to handle a drastic increase in passengers who come to visit Boracay. The majority of Boracay's tourists and residents fly through Kalibo International Airport as the convenient option to visit Boracay. It connects Boracay with other cities domestically and internationally. The operating airlines in this airport are Air Busan, Air Seoul, Cebu Pacific, Philippines Airlines, China Eastern Airlines, Philippines AirAsia and many more. Facilities such as public transport, restaurants, cafes, convenient store and money changer are available at this airport.
Clark International Airport - Clark International Airport is located in the province of Pampanga. It is the airport that is an international gateway to the Philippines within Clark Freeport Zone in Angeles and Mabalacat, located 80 kilometers northwest of Manila. Clarks serves both international and domestic flights. There are restaurants and shops at the airport, so passengers can dine in as well as shops while waiting for their flight. Various public transport is also available at the airport terminal that eases the passengers to get around the city. The operating airlines are Philippines Airlines, Philippines AirAsia, Cebu Pacific and many more.
Climate pattern in Boracay and Pampanga
The province of Pampanga has two different climates, rainy and dry. The rainy or wet season normally begins in May and lasts until October, while the rest of the year, November to April is the dry season. The warmest period of the year occurs between March and April, while the coolest period is from December through February.
Highlight attractions in Pampanga
Puning Hot Springs and Sand Spa - Puning Hot Springs is located in Barangay Sapang Bato in the area considered an Aeta ancestral land. Puning Hot Spring is a wellness facility surrounded by lush greenery. Visitors can enjoy by soaking their legs in one of their 11 natural hot springs or two heated pools. They also have a sand spa where visitors can cover themselves with hot sand, which is said to have therapeutic properties, or they can head to the mudpack area for a very rare spa, using mud made from Mount Pinatubo.
Hot Air Balloon Festival - Be part of the country's biggest aviation gathering to witness a variety of colorful hot air balloons as they soar into the sky during the Hot Air Balloon Festival. The visitors will be exposed to a lot of flying activities, such as kite flying, gliding, skydiving, powered paragliding, aviation exercises and many more.
Mount Pinatubo Trekking - A trip to Pinatubo, volcano made famous by its epic 1991 eruption, starts from Davao. As the volcano is very quiet nowadays, tourists can utilize a Mount Pinatubo day tour package to see the world's largest lahar canyon, which can be viewed via challenging trekking to the volcano's crater.