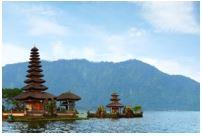 Survived from the Typhoon Yolanda, Tacloban revived back from ruins to be the city that you are looking at today. All of the restaurants, neighbourhood, bars, historic monuments had been rebuilt back which makes the bond within the community is stronger than ever. Despite the dark history, Tacloban now is ready to be explored starting from its natural sites to its historical monuments.
Best time to fly from Kalibo - Boracay to Tacloban
The best time to visit Tacloban is during cool yet sunny weather which is in January. The weather in January is perfect for any outdoor activities that you have planned. The peak seasons are in April, March and February. During these times, Tacloban is packed with tourists which makes everything not only uncomfortable but also a lot pricier. Thus, if you happen to visit Tacloban in any of these months, purchase your airline tickets as early as possible, so that you can save your money. For those who have a rather restricted budget, you might want to visit Tacloban in October which is during the off-peak season.
Main airports available in Kalibo - Boracay and Tacloban
Kalibo International Airport - The Kalibo International Airport gives services for both towns Kalibo and Boracay. The distance from the main area of Kalibo town to the airport is around 2 kilometres which are going to take around 5-minute drive. Because of the short distance, taking tricycle is the cheapest and easiest way to get to Kalibo Town. The tricycle's fare is going to be around PHP 100. Kalibo International Airport is the centre for many airlines which are Philippine AirAsia, Pan Pacific Airlines and Cebu Pacific. This airport is also the focus city for Royal Air Charter and Philippine Airlines. At this airport, you can get access to many duty-free shops, gift stores, children play area and VIP airport lounge.
Daniel Z. Romualdez Airport - Daniel Z. Romualdez Airport that also is called as Tacloban Airport is the only gateway to Eastern Visayas Region in the Philippines. This airport is named after a former speaker in Philippine House of Representative whose name is Daniel Z. Romualdez. In 2013, this airport was almost being destroyed by Typhoon Hayyan and it was rebuilt back completely in 2015. There are some basic facilities in this airport such as eateries and shops. To go in and out of this airport is not hard as you can take the taxi outside of this airport. It is going to take around 20-minute-ride as the distance between the airport and Tacloban City is around 12.6 kilometres.
Climate pattern in Kalibo - Boracay and Tacloban
Tacloban has a tropical rainforest climate however, because of the cyclones present here, this place does not have a dry season. Throughout the year, all months have relatively high precipitation. You might want to check the weather forecast every now and then before you go outside. Just for your information, the hottest month in Tacloban is May with the temperature touches up to 32.3 degree Celsius. Whereas the coolest month is in January with an average temperature of 23.4 degree Celsius. Bring along an umbrella with you whenever you go outside, as you will never know when it is going to rain.
Highlights in Tacloban
San Juanico Bridge - This arch-shaped truss red bridge is the longest bridge in the Philippines. It connects the islands of Leyte and Samar by linking the city of Tacloban to the town of Santa Rita. You can either ride a car or ride the bicycle or motorbike with friends to enjoy the view while you are on a vehicle.
Sohoton Natural Bridge National Park - Just across the river is the most beautiful national park you will ever see in this country – Sohoton Natural Bridge National Park. Explore this beautiful nature by either kayaking in the river or trekking the caves. If you are a beginner at exploring nature, fret not, this national park provides guides that can show and lead your way.
Tulan Falls - Magnificent waterfalls that are located in Babatngnon which is hidden deep inside the forest. Make ways through the wild ferns, old trees in order to unravel this natural wonder before your eyes. The waters are rather shallow, calm, therefore, it is a perfect place for you to bring your children together swimming by the waterfall.