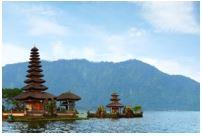 Located in the Philippines, Iloilo one of the major tourist spots in the destination. This city has not only the world's historic buildings, but this city is the keeper of amazing natural attractions. Its beaches, islands, waterfalls are definitely should be the reason why you and your family should step afoot here in Iloilo.
Best time to fly from Kalibo - Boracay to Iloilo
Iloilo has a tropical climate which means on average, the temperature will be always high. However, Iloilo is said to have the best weather for outdoor activities between January and April. The peak seasons in Iloilo are in March, October, and January. You might want to avoid these months if you have a small budget for your trip. This is because as the city will be alive, the prices will soar as well. For the least expensive months where there are not many tourists around, drop by in August. Tourism in Iloilo moves slowly in that period; hence you will get better deals in that month.
Main airports available in Kalibo - Boracay and Iloilo
Kalibo International Airport - The Kalibo International Airport is serving Kalibo, and it is one of the main airports that serve Boracay. The distance of Kalibo Airport and Kalibo Town is only 5-minute-drive. Roughly, from the main area of Kalibo town to Kalibo Airport it is around 2 kilometres. However, from Caticlan Port in Malay, this airport is 68 kilometres away from it. Besides that, Kalibo International airport is the hub for several airlines which are Philippine AirAsia, Pan Pacific Airlines and Cebu Pacific. It is also the focus city for Philippine Airlines and Royal Air Charter. At the second floor, you can get access to duty-free stores, gift shops, children play area and VIP airport lounge. Located just outside of the terminal are various kinds of restaurants. For transportation, the easiest way to get to Kalibo Town is by using the tricycle – the fare is around PHP 100.
Iloilo International Airport - The Iloilo International Airport is an international airport and o it is Philippine's fifth-biggest airport. This airport is sometimes known as Cabatuan Airport which is the municipality in Iloilo. Iloilo International Airport is roughly located 24 kilometres from Iloilo city. The passenger terminal is divided into three levels – arrival gate, check-in gate, and departures gate. Air Juan, Cebu Pacific, Cebgo, Philippines Airlines, PAL Express, and Philippines Air Asia are the airlines that operate here at Iloilo International Airport. To go in and out of this airport is easy because you can have access using taxis, shuttle bus, and rails.
Climate pattern in Kalibo - Boracay and Iloilo
Iloilo's climate is tropical with only two seasons – dry and wet. The average temperature in Iloilo is 27.1-degree Celsius. The monsoon seasons are in the month of June until November. You might want to prepare an umbrella or raincoat before you go out if you are going to Iloilo in any of these months. Meanwhile, February is the driest and the coolest month while April is the hottest month across the year. February will be the best month to visit Iloilo if you plan to include lines of outdoor activities. Whereas August is the wettest month, and it is going to be a rainy month.
Highlights in Iloilo
Miagao Church - A Roman Catholic church that is listed under UNESCO World Heritage in 1993. Miagao Church – that also is called as Santo Tomas de Villanueva Parish Church – has Baroque Romanesque style that will blow your mind. Now, this church lives as a living legacy of Miagao's culture in those days. Miagao Church that boldly stands before your eyes is going to leave an imprint in your mind.
Iloilo River Esplanade - The tranquil, turquoise waters are perfect for the tourists to take a stroll along the river. You can see the locals spend their lazy afternoons with their family and friends by the park. Do yourself a favour by visiting this place during sunset or sunrise, you will be awestruck by the view. Take a sip of your coffee at the nearby cafes while pondering the breathtaking view.
Gigantes Islands - Pristine white sand, crystal blue waters perfectly describing Gigantes Islands. Tangke Lagoon here is a must-visit – the beauty of the view makes the swimming experience magical. You can rent a boat and take a tour around the islands. Go and visit all the beautiful spots here, in Gigantes Islands.