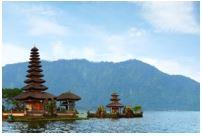 Ozamiz is a city in the Philippines that rarely talked about amongst the tourists. Located here, Northern Mindanao's busiest port where you will be fascinated seeing big ships unload hundreds of cargos on a daily basis. However, the main reason why you need to visit this place is not that, but Ozamiz is a treasure chest of heritage, culture, and arts for Filipinos. Come here and explore Ozamiz to unravel the history of this city.
Best time to fly from Kalibo - Boracay to Ozamiz
The best time to visit Ozamiz is between January to April which has ideal weather for hot-weather activities. If you are planning to visit Ozamiz in August, July or May; you might want to book your airline tickets a few months earlier as these periods are peak seasons. By doing that, it can avoid you from overspending as the prices in peak season will skyrocket. For those who are more like an indoor person, you may come in December. Although most of the days will be rainy, tourists will less likely come here during this time. Because of that, you might get a better deal in this month.
Main airports available in Kalibo - Boracay and Ozamiz (150 words)
Kalibo International Airport - The Kalibo International Airport is an international airport is the biggest airport in Aklan, and it is the gateway for people to come to Boracay Island. Located 2 kilometres from Kalibo City, you can also take a shuttle van that will take you to Boracay Island. The airlines that operate in this airport are Cebu Pacific, Pan Pacific Airlines, Philippines AirAsia, Philippines Airlines and Royal Air Charter. Inside the airport, you can shop at the duty-free stores, souvenir shops and eat your meal at the eateries provided. For transportation, you can either take a taxi, hotel's ground transportation or a tricycle. The tricycle fare is around PHP 100.
Ozamiz City Airport - Ozamiz Airport or also known as Labo Airport is a domestic airport that serves Ozamiz City in the Philippines. In Misamis Occidental, Ozamiz Airport is the only airport that operates over there. The distance of Ozamiz Airport from Ozamiz City is roughly around 12 kilometres which are going to be a 20-minute-drive. Because Ozamiz Airport is relatively a small airport, there are not many facilities provided there. The airlines that operate here are Cebu Pacific, PAL Express and Cebgo. From this airport to Ozamiz City, you can take either a tricycle or taxi to reach there.
Climate pattern in Kalibo - Boracay and Ozamiz
Ozamiz has a tropical climate with dry and wet seasons. Even in the driest month, Ozamiz still experiences moderate precipitation. Thus, the weather in Ozamiz generally is warm but temperate. Best if you bring together an umbrella when you go outside, just in case it is going to rain. The hottest month in Ozamiz is April with the temperature around 28 degrees Celsius whereas the coldest month is January with the temperature around 26.4 degrees Celsius.
Highlights attractions in Ozamiz
The Fort - This place also known as Fuerte de la Concepcion y del Triunfo is a functioning fort back then in 1756. The building is so unique because the walls are made from corals and stones. Inside the Fort, you can visit the old canyon, Cotta Shrine, Cotta Museum, and a lighthouse. From the fort, you will get to enjoy the scenery of a beautiful sea from up above.
Misamis Occidental Aquamarine Park - The wildlife sanctuary has a lot of animals such that is typical for rainforests. In the big fishponds, because the waters are clear, you will get to see fishes swimming around inside it. The most interesting part is, you will get to cross a bridge that entirely built using bamboo.
Immaculate Conception Cathedral - The cathedral is not your typical church, located inside this place is a ginormous pipe bamboo organ. The façade of this cathedral is so colourful that is going to be incredibly beautiful in your camera lens. Conception Cathedral also listed under UNESCO World Heritage Site. Come here and be at peace by hearing melodic music from the humongous organ.