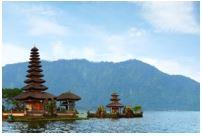 Cebu is the most densely populated island in the Philippines. It plays a vital role as strategic and economic importance to the country, making it second to Luzon. The island's main attractions are its lovely white sand beaches and spectacular diving. Cebu also has vibrant bars, arising eateries and flourish detail that makes it the best place for your holiday. Every cent you spend here will be worth and the most important thing is you can get experiences in a beautiful way.
Best time to fly from Boracay to Cebu
The City of Cebu experiences tropical climate with hot, humid summers and heavy monsoons. The best time to visit Cebu is from December to May. It enjoys a bright day, cool nights and it is less humid at this time of the year. You can see the culture of Cebu at its best during the colorful Sinulog Festival which held in January. Summer months from March to May seems to be very hot and humid. Therefore, it may not be very comfortable to travel around. But if heat is not a problem, then you can visit this tropical island during summer. The rainy season between June and August is not advisable to visit the city during the monsoon season as it usually sees heavy downpours and typhoons.
Main airports available in Boracay and Cebu
Kalibo International Airport - Kalibo International Airport, located just 2 kilometers from the city center, is an international airport serving the general region of Kalibo together with Godofredo P. Ramos Airport as the gateway to Boracay Island. The distance between these two airports is approximately 68 kilometers. It is the largest and fast-growing airport in Aklan as the need to handle a drastic increase in passengers who come to visit Boracay. The majority of Boracay's tourists and residents fly through Kalibo International Airport as the convenient option to visit Boracay. It connects Boracay with other cities domestically and internationally. The operating airlines in this airport are Air Busan, Air Seoul, Cebu Pacific, Philippines Airlines, China Eastern Airlines, Philippines AirAsia and many more. Facilities such as public transport, restaurants, cafes, convenient store and money changer are available at this airport.
Mactan- Cebu International Airport - Mactan- Cebu International Airport located in Central Visayas region is the airport serving the Cebu City and its metropolitan area. It is located in Lapu- Lapu City on Mactan Island, a part of Metro Cebu. The operating airlines in this airport are Philippines Airlines, Cebu Pacific, Philippines AirAsia, Royal Air Philippines and many more. You can get varieties of public transport at the airport terminal. There is also eateries and shops at the airport. You can dine in and shopping local souvenir at the airport.
Climate pattern in Boracay and Cebu
The climate of Cebu is tropical. There are two seasons in Cebu which are the dry and wet season. It is dry and sunny most of the year with some occasional rains during June and December. The province of Cebu usually gets typhoons once a year or none.
Highlight attractions in Cebu
Mountain View Nature Park - Mountain View Nature Park is another great place to come with your family as it has something for everyone. For the kids, there is a water playground. For the parents, you will be open-mouthed by the tropical views of rolling hills covered with undisturbed jungle life. There is a restaurant, café, public washrooms and even hotel rooms. It is a beautiful place to spend the day.
Taboan Public Market - In Taboan Public Market, you can find a wide array of dried fruits, seafood, meat and nuts. There is also a stack of vibrant mango, shrimp, pineapple and fish, a rainbow of goodies. You can walk around this market to see and shop local products and boost up your mood, seeing how local people carry out their daily activity.
Whale Sharks - Although they are called "sharks," these gentle beasts are far from what you imagine. Oslob Whale Sharks Tour Company is one of the most respected in the business. They guarantee that you will witness and have the opportunity to swim together alongside the Whale Shark.