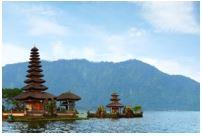 Well-known as the city of fun and adventure, Legazpi has it all. Legazpi that is located in the Philippines will give you all the adrenaline rush from the ATV tours at the Mayon Volcano's base to relax your mind by visiting the historic churches here. Not only you will get to capture amazing pictures here, but you also will have incredible fun here!
Best time to fly from Kalibo - Boracay to Legazpi
The most ideal time to visit Legazpi is in the month of January. The weather is sunny, yet the temperature is temperate. If you come here for visiting the natural attractions, this time is the perfect period. However, you might want to plan early as this month also is the peak season – together with July and March – in Legazpi. Hence, all the lodging and airline tickets will cost you a lot more. Best if you book everything ahead of time in order to avoid you from overspent of your budget. If you come here just for the staycation, do come in December. The weather is mostly rainy, but the prices will be cheaper this month.
Main airports available in Kalibo - Boracay and Legazpi
Kalibo International Airport - The Kalibo International Airport serves both Kalibo and Boracay. The distance from the main area of Kalibo town to Kalibo Airport is around 2 kilometers, around the 5-minute drive. Thus, riding the tricycle is the easiest way to get to Kalibo Town– the fare is around PHP 100. This airport is the hub for lines of airlines which are Philippine AirAsia, Pan Pacific Airlines and Cebu Pacific. Kalibo International Airport is also the focus city for Philippine Airlines and Royal Air Charter. Here, you can get access to duty-free stores, gift shops, children play area and VIP airport lounge. Located just outside of the terminal are various kinds of restaurants.
Legazpi Airport - Legazpi Airport is a domestic airport that mainly serves the Bicol Region. It is situated 5.2 kilometers away from Legazpi City which going to take around 15 minutes drive to reach there. This airport also is the hub for several airlines which are Cebu Pacific, Cebgo and PAL Express. While waiting for your flight to arrive or depart you might want to spend some time at the canteen, and stores provided over there. For those who bring children together on your trip, Legazpi Airport also provides child-area and breastfeeding-station. From this airport, you will get to encounter the breathtaking view of Mayon Volcano. Regarding transportation, you can either take a tricycle or taxis to get to the city centre.
Climate pattern in Kalibo - Boracay and Legazpi
Legazpi has a tropical rainforest climate with dry and wet seasons. However, for it is located in a tropical country, even in the driest month – April – there are still some rainy days within the month. More or less the same with other regions in the Philippines, the temperature is constant throughout the year with an average of 26.9 degrees Celsius. The hottest month will be May, with an average temperature of 37.7 degrees Celsius, whereas the coolest month is January. If you are someone who cannot stand hot weather, you might want to visit Legazpi in January as the mean temperature is around 25 degrees Celsius.
Highlights in Legazpi
Mayon Volcano Natural Park - Mayon Volcano Natural Park or Mayon Volcano is the most active volcano in the Philippines. The latest eruption was in January 2018. Mayon Volcano has been reported to erupt 47 times since 1616. Arising 2,462 meters from the ground, Mayon Volcano's cone is considered to be the world's most perfectly formed volcano for its beautifully asymmetrical-shaped structure.
Sumlang Lake - Sumlang Lake is just 30 minutes away from Legazpi city. It gives you the perfect view of Mayon Volcano. You may ride a raft and enjoy the spectacular and breath-taking view from here. You can dine-in nearby restaurants while enjoying the instagrammable scenery.
Vera Falls - Vera falls is a virgin waterfall located in a remote area of Albay. It takes about an hour and a half drive from Legazpi City. A visit to Vera Falls is one invigorating escape you may be longing for as it offers unusual tranquillity and serenity. There is a small pool in which you can dive into. You may want to bring some snacks with you and have a pleasant picnic with your companions and loved ones.