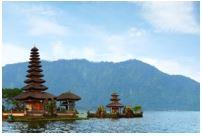 Known for producing the freshest sashimi-grade tuna not only among its locals but worldwide, General Santos is home to vast ocean waters and delectable seafood. Situated in the southernmost point of the country, General Santos City is a highly urbanized city and plays a role as the center for commerce and industry in the SOCCSKSARGEN region. General Santos City also offers many fantastic points of interests for visitors who come seeking for a little bit of leisure or even for those who are on official business.
Best time to fly from Legazpi to General Santos
General Santos City is fortunate to have sunny weather practically all year round. Weather-wise the city only experiences two seasons, namely the dry season and rainy season. Both seasons boasts warm temperatures and high humidity. Hence climate is not a major question when traveling to General Santos City. Although if you are keen to embark in some of the vibrant and fun local festivities, schedule your trip during September 1st until 5th when the Tuna Festival is being celebrated. You may catch the tuna parades, enjoy the various delicacies made from tuna, and more.
Main airports available in Legazpi and General Santos
Legazpi Airport - The airport serving the city of Legazpi is known as the Legazpi Airport. Located only 5 kilometers away from Legazpi's main city center, this commercial airport terminal is the busiest domestic airport in mainland Southern Luzon. Airline carriers that operate daily scheduled flights to and from the Legazpi Airport terminal include Cebu Pacific Air, Philippine Airlines and Cebgo Airlines.
General Santos International Airport - Known as General Santos City Airport among the locals, the terminal acts as an international airport serving General Santos City and the general area of SOCCSKSARGEN. Located in Barangay Fatima, the General Santos International Airport is 18 kilometers away from the main city of General Santos proper. The airport caters flights to and fromManila,Iloilo, andCebu. Airline carriers that are currently being operated in the airport arePhilippine AirlinesandCebu Pacific.
Climate Pattern in Legazpi and General Santos
The Philippines is a country that is blessed with great weather nearly all year round. General Santos City is no different. In fact, due to its location that is situated at the southern part of the Philippines, the city is considered as one of the driest provinces in the country and is outside of the typhoon region. General Santos City records average temperatures starting from 28°C with a maximum of 36°C.
Highlights attractions in General Santos
Fish Port Complex - Known as the Tuna Capital of the Philippines, General Santos Fish Port Complex is a must-visit when you are in town. You should go there as early as 6 am, that is when the place is the liveliest. Wearing proper attire is recommended, make sure you come dressed in long pants and no sleeveless shirts. White gumboots are available for rent, walk around in them and witness in real life how the fresh fish is transported from the boat to the port, weighed and measured, then laid out on tables to be checked by interested buyers.
Sanchez Peak - A trip to General Santos City would be incomplete without the involvement of some outdoor activities. How about enjoying an adrenalin rush trekking up the Sanchez Peak? The Sanchez Peak is 800 feet above sea level. There are two routes that lead up to the peak – one is via Balakayo and another via Balsinang. Both routes promise gorgeous birds-eye view of General Santos City and the thrill of the journey itself.
Kalaja Cave - This place of interest may not be suitable for those who are claustrophobic. However, those who do not mind will have an unforgettable experience exploring the Kalaja Cave. It is famous for its abundance of waterfalls, limestone cliffs, rivers and of course the cave itself. Visitors are encouraged to follow the established rock climbing route at Malakong Wall. However, if you are feeling adventurous, there are some unexplored routes waiting to be climbed too.