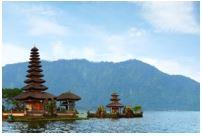 Hanoi is a metropolitan city and the capital of Vietnam. The city was developed in the central Red River Delta and now has become the centre of Northern Vietnam's commercial, cultural and education. This city is also a member of UNESCO's Network of Creative Cities. Hanoi is one of the top destination cities in the world for tourism and popular for its traditional and cultural heritage as well as their culinary among tourists.
Best time to fly from Boracay to Hanoi
Hanoi has warm and very humid weather. The city has a distinct wet and dry season. Its wet season coincides with summer which occurs between June to September. Although this weather is probably not quite favourable to travel to Hanoi, the sunniest period of the year also takes place in these months. November to March may be the best time to visit as the weather is much cooler with the temperature around 17 degrees centigrade.
Main airports available in Boracay and Hanoi
Kalibo International Airport – Kalibo International Airport is one of the two airports serving Boracay. This airport is located in Aklan province and only two kilometres away from the city centre. There are 15 local and international airlines operating in Kalibo Airport. It is also a hub for Cebu Pacific, Pan Pacific Airlines and Philippines AirAsia, and the focus city for Philippine Airlines and Royal Air Charter.
Noi Bai International Airport – Noi Bai International Airport is a dual-use airport for civilian and military services. It is the largest airport in Vietnam in a capacity as it can serve up to 27 million passengers annually. The airport has two terminals, Terminal 1 for domestic flights and Terminal 2 for international flights respectively. More than fifty carriers are in operation at both terminals for scheduled and charter flights. These carriers include Bamboo Airways, Jetstar Pacific, Philippine Airlines, Vietjet Air and Vietnam Airlines. Noi Bai International Airport is about 15 kilometres away from the city centre and reachable via taxi services.
Climate pattern in Boracay and Hanoi
Hanoi experiences a typical humid subtropical climate of Vietnam cities. Its summer is usually hot and humid with a temperature of about 28 degrees centigrade. This season also coincides with the heavy rainfall which falls between June to September. Despite the rainy weather, the city has the sunniest times during this period. In comparison, winter in Hanoi is foggy and cloudy but much drier than other months. Weather is also cooling with an average temperature of 17 degrees centigrade.
Highlights attractions in Hanoi
Imperial Citadel of Thăng Long – Imperial Citadel of Thăng Long, also known as Hanoi Citadel, is a historical imperial complex building built in the year 1010. Up till the year 1810, it was used as the Vietnamese court before it was affected by French colonisation and the Japanese army during World War II. The current remaining structure is the Doan Mon southern entrance gate, the Flag Tower, the Princess Palace and the steps of Kinh Thiên Palace. Due to its historical and cultural significance, Imperial Citadel of Thăng Long was enlisted as the UNESCO World Heritage Site.
Ho Chi Minh Mausoleum – Ho Chi Minh Mausoleum was inaugurated in the year 1975 to commemorate Vietnam's former Revolutionary Leader and President Ho Chi Minh. The building is distinct for its Vietnamese architectural elements, for instance, its grey granite exterior, as well as its grey, black and red polished stone interior. Within the mausoleum rests the embalmed body of President Ho Chi Minh in a glass case, protected by military honour guards. Outside the mausoleum, visitors can see the plaza over the seven steps platform, and gardens which are habitat to about 250 native floral species.
Hoan Kiem Lake – To escape the bustling city of Hanoi, visitors may opt to visit the Hoan Kiem Lake located near the Old Quarter. Within the lake area is the Ngoc Son Temple which was built over 300 years ago to commemorate a former military leader in 13th century. The temple is situated on the Jade Island of the Hoan Kiem Lake and houses deities and artefacts. Visitors can experience calmness by just resting by the lake under the trees while enjoying the scenery of the pagoda and the Jade Island.