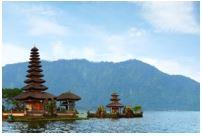 The Philippines is one of the most famous holiday destinations among tourists. Cagayan de Oro is also renowned for its white water rafting or kayaking adventures, one of the tourism activities being promoted along the Cagayan de Oro River. The City of Cagayan de Oro is located along the north-central coast of Mindanao island facing Macajalar Bay and is bordered by the municipalities of Opol to the west, Tagoloan to the east, and the provinces of Bukidnon and Lanao del Norte to the south of the city.
Best time to fly from Davao to Cagayan de Oro
The busiest month for tourism in Cagayan de Oro, the Philippines is in August, followed by July and May. Prices for hotels and flights will be most expensive during these months, though you can save if you purchase well in advance. Tourists are unlikely to visit Cagayan de Oro in December. Those willing to visit at these times will likely find it the least expensive month. Spring (March through May), the humidity and temperatures combine to make this season feel warm. Highs range from 33.3°C and 31.4°C with similar temperatures in the later months. Rain is somewhat frequent with 4 to 9 days of significant precipitation per month. Spring is the second busiest for tourism, which makes it a good time for those looking for things to do. The middle-year months have very comfortable weather with high temperatures that are quite warm. These months see the most precipitation with 11 to 15 days of rainfall per month. June – August is the busiest season for tourism in Cagayan de Oro, so lodging and other accommodations may cost more than usual. Fall (September through November) daily highs range from 32.7°C and 30.6°C, which will feel very nice given the humidity and wind. Tourism is fairly slow during these months due to the weather so that hotels may be lower priced. Weather is perfect this time of year in Winter in Cagayan de Oro to be enjoyable for warm weather travelers. The average high during this season is between 31.4°C and 29.3°C
Main airports available in Davao and Cagayan de Oro
Francisco Bangoy International Airport – Also known as Davao International Airport, it is listed as the Philippine's third busiest airport. It operates local and international flight trips. However, to get to Boracay island, where the nearest airport is Godofredo P. Ramos, you will have to find transit flights. From Davao to Cebu Airport, Cebu Airport to Godofredo P. Ramos Airport. There is direct flight operated from Davao to Kalibo Airport, which acts as the second gateway to Boracay. However, from Kalibo to the island takes more than 2 hours driving. Caticlan Airport or officially named as Godofredo P. Ramos Airport is much preferable.
Laguindingan Airport - is the main airport that serves the cities of Cagayan de Oro and Iligan, as well as the provinces of Misamis Oriental, Lanao del Norte and Bukidnon in Northern Mindanao, Philippines. The airport is Mindanao's second-busiest airport after Francisco Bangoy International Airport in Davao City. It is classified as a Principal Domestic Airport Class 1 by the Civil Aviation Authority of the Philippines (CAAP), a body of the Department of Transportation (DOTr) responsible for implementing policies on civil aviation to assure safe, economical and efficient air travel, and the handling of operations at airports (except major international ones).
The airport sits on a 4.17 square kilometers (1.61 sq mi) site in Barangay Moog, Laguindingan, and is 46 kilometers (29 mi) from Cagayan de Oro and 57 kilometers (35 mi) from Iligan. It opened on June 15, 2013, and replaced both Lumbia Airport (now Lumbia Airfield) in Barangay Lumbia, Cagayan de Oro and Maria Cristina Airport in Barangay Maria Cristina, Iligan City. Lumbia Airport now serves as a military airbase for the Philippine Air Force. As of 2019, Laguindingan was the sixth-busiest airport in the country, with an estimate of two million passengers passing through it.
Climate pattern in Davao and Cagayan de Oro
Average temperatures in Cagayan de Oro vary barely at all. Considering humidity, temperatures feel hot all year with a chance of rain throughout most of the year. If you're looking for the very warmest time to visit Cagayan de Oro, the hottest months are April, May, and June. The lowest chance of significant precipitation in Cagayan de Oro are September, August, and then April. If dry weather is what you're after, the months with the lowest chance of significant precipitation in Cagayan de Oro are March, April, and then February. The lowest chance of rain or snow occurs around late March. Wind in Cagayan de Oro is usually extremely calm. The windiest month is April, followed by March and December. April's average wind speed of around 3 knots (3.4 MPH or 5.5 KPH) is considered "light air." Maximum sustained winds (the highest speed for the day lasting more than a few moments) are at their highest in early April where average top sustained speeds reach 6.9 knots, which is considered a light breeze.
Highlights attractions in Cagayan de Oro
SEVEN SEAS WATERPARK -This is a newly built recreational area and the first-ever world-class waterpark established in the country, so this is one of the Cagayan de Oro tourist spots to see. It has grown quite a name for itself and has been visited by many tourists and locals because of the many thrilling rides and slides such as the Cyclone and Abyss Tornado Ride. The Seven Seas Waterpark can be found at Barra, Opol, so go ahead and visit this place where no one is too young or too old to have fun!
LARRY'S HILL AND HUGO SKY LOUNGE -The place has a wide variety of things to enjoy like paragliding, the maze adventure and the ball pit, as well! Larry's Hill doesn't only have all these fantastic attractions to enjoy but also has a stunning view of Cagayan de Oro's western area.
TUBAJON AQUAMARINE PARK -Located along the coast by the region's main airport, the Tubajon Aqua Marine Park is best known for its extensive mangroves. It's a real favorite amongst locals, who visit with friends and families to spend the day amongst the raised, wooden cottages, to relax and socialize while surrounded by beautiful scenery.