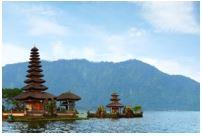 The Philippines is one of the most famous holiday destinations among tourists. Boracay is a small island in the central Philippines. It's known for its resorts and beaches. Along the west coast, White Beach is backed by palm trees, bars and restaurants. On the east coast, strong winds make Bulabog Beach a hub for water sports. Nearby, the observation deck on Mount Luho offers panoramic views over the island. Offshore, coral reefs and shipwrecks are home to diverse marine life. Boracay Island is a seven-kilometer stretch of tropical paradise in Malay Aklan Philippines. Known for its pristine, white sand home to the best kiteboarding beach in Asia, this once remote island attracts millions of visitors from all over the globe every year. Receiving these visitors are two airports in the mainland of Aklan, one is located in Kalibo and the other in Caticlan.
Best time to fly from Davao to Caticlan-Boracay
The best time of year to visit Boracay is ideally between the dry and wet seasons, during the transition months. With a little luck, you'll still enjoy nice weather as well as beat the crowds and rate increases. November is often a great month to visit Boracay.
Deciding the best time to visit Boracay in the Philippines is a little tricky. You'll have to choose between the risk of rain during the wetter months or dealing with growing crowds that come to enjoy the sunshine. Boracay can be enjoyed practically any time of year, but don't get surprised by less-than-ideal weather or big holidays that cause room prices to skyrocket!
The wettest months on Boracay are usually between May and October. Traveling during the low/rainy season does have some advantages. Along with fewer crowds on the beaches, you'll often find much better deals on hotels and people are more willing to negotiate prices with you.
Boracay is affected by two primary weather patterns: the Amihan and the Habagat. The Amihan season (start sometime in October) brings a cool, northeast wind blowing across the island, where there is usually less precipitation. The Habagat season (start sometime in June) brings wind from the southwest and often plenty of rain as the southwest monsoon enters the region.
The middle-year months have very comfortable weather with high temperatures that are quite warm. These months see moderate precipitation with 12 to 16 days of rainfall per month. June to August is the busiest season for tourism in Boracay Island, so lodging and other accommodations may cost more than usual.
Main airports available in Davao and Caticlan-Boracay
The island is not accessible by plane. The nearest airport, the Godofredo P. Ramos Airport in Caticlan (also known as the Boracay Airport), is a quick ten-minute boat ride away and caters to flights to and from Manila and Cebu. It is the easiest, most accessible point of landing. Thus, the flights are more expensive than the alternative, Kalibo Airport. Presently, there are only two airlines that fly in and out of this airport, Cebu Pacific and Philippine Airlines. Both airlines allow only a maximum of 10 kilos of check-in baggage. Boracay Airport Terminal Fee is PHP 200, which is affordable.
Kalibo Airport - offers domestic and international flights and is approximately 90 minutes away from Caticlan by the land trip. Vans and buses are on standby and ready to take flocks of incoming tourists coming into the Caticlan Jetty Port at fairly priced rates. The roads from Kalibo to Caticlan are well maintained, so the 90-minute drive is not at all bad, and perhaps because of its distance from Boracay Island, the flights are usually cheaper at Kalibo Airport compared to the Boracay Airport. These airlines fly to and from Kalibo daily. The Domestic Flight Airport Terminal Fee is PHP 150 and International Flight Airport Terminal Fee PHP 500.
Climate pattern in Davao and Caticlan-Boracay
Average temperatures in Boracay Island vary very little. The temperatures feel hot all year with a chance of rain throughout most of the year. If you're looking for the very warmest time to visit Boracay Island, the hottest months are May, June, and then April. The warmest time of year is generally early June where highs are regularly around 31.9°C with temperatures rarely dropping below 26.1°C at night. Boracay Island has some extremely humid months and high humidity throughout the year. The least humid month is May and the most humid month is January. Wind in Boracay Island is usually calm. The windiest month is January, followed by December and August.
Highlights attractions in Caticlan-Boracay
Ariel's Point -Conquer your fear of heights with a full day of cliff diving and water sports. You'll be whisked out onto the open waters in a longtail boat along with a dozen other thrill-seeking backpackers and travelers. The boat will bring you to Ariel's Point where you'll climb up the rocky steps until you reach the main deck. That's where the fun begins.
White Beach -Boracay's main beach is called White Beach. The sand is powder soft, the water is crystal blue, and the coconuts are cold.
Scuba Diving -Because above-the-surface can get boring for some! There are over 15 dive sites around Boracay waters, all waiting for your curious presence. Be blown away by a trove of corals, underwater tunnels, caves, and other interesting attractions!