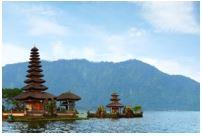 Clark Pampanga is one of the cities of the Philippines. It is located in Central Luzon. It is also known as Clark Freeport and Special Economic Zone (CFEZ). It has become a hub for business, industry, aviation, education, and tourism in the Philippines and the leisure, fitness, entertainment, and gaming centre of Central Luzon. Jeepney is one of the best transportation to take if you want to experience the bustling traffic in this city like locals. There are many exciting attractions that you can visit in Clark Pampanga, from historical sites to beautiful gardens. There are many selections of food around this city that you can try, including Jollibee. This popular fast-food chain originated from this country. Clark Pampanga provides various accommodations, including Capitol Hill Hotel and Suites, The Midori Clark Hotel and Casino, and Eurotel Angeles. Throughout your trip to Clark Pampanga, you could not miss many attractions this city has to offer, including but not limited to Zoocobia Fun Zoo, Aqua Planet, and Clark Museum and 4D Theatre. Travelling from Davao to Clark Pampanga will take approximately 23 hours and 35 minutes via connecting flight. However, the travel time may differ depending on the routes available. 
When is the best time to fly from Davao to Clark Pampanga? 
Generally, the right time to visit Clark Pampanga is unevenly from January to April. Intense rainstorms and cyclones can likely put a damper on your travel plans. Hence, to prevent bad weather avoid visiting this city from June to November. May is the ideal time to visit this city if you plan to explore this city and do outdoor activities as the weather during this month is hot. The best time to fly to Clark Pampanga would be during the dry season. The flight rates will be slightly higher as this is the peak season to travel. However, it will not be an issue if you make a booking.
Clark Pampanga is rich with tropical weather year-round. Still, the climate is frequently highly humid due to its proximity to rain. Despite this, the weather is never too hot, and temperatures range from a mild 27.5°C to 34°C average during the year. 
Operating airlines available in Traveloka Traveloka Lifestyle SuperApp including both domestic and international carriers. Such airlines include Philippine Airlines, Jetstar, Scoot, Singapore Airlines, Cebu Pacific, Qatar Airways, China Airlines, Malaysia Airlines, and many more. For further information in regards to travel safety during the pandemic can be referred to Traveloka's travel requirements and guidelines during COVID-19.
What are the main airports available in Davao to Clark Pampanga?
Francisco Bangoy International Airport - Francisco Bangoy International Airport is also known as Davao International Airport. It is the primary airport serving Davao City in Davao del Sur and Davao Region. It is the busiest airport on the island of Mindanao. It is also the third busiest airport in the Philippines. It has a single runway with a length of the 3,000-meter precision runway. The airport is the main international gateway for travellers to the Philippines. Many airlines are available in this airport like Cebu Pacific, AirAsia Philippines, Cebgo, PAL Express, and Philippine Airlines.
Clark International Airport - Clark International Airport is located within the Clark Freeport Zone in Pampanga, the Philippines, around 80 km northwest of Manila. The airport is available through the Subic–Clark–Tarlac Expressway. Clark International Airport serves Northern Luzon, Central Luzon, and to an extent Metro Manila. It was named based on the former American Clark Air Base, which was the largest foreign base of the United States Air Force until it was shut down in 1991 and given over to the Government of the Philippines. It is the main international gateway for travellers to the Philippines. It serves as a hub for Philippine Airlines, Cebgo, Cebu Pacific, PAL Express, and Philippines AirAsia. 
Places to stay in Clark Pampanga
Capitol Hill Hotel and Suites - Capitol Hill Hotel and Suites is a hotel located in Malabanias. It is located near to many facilities, including grocery stores and restaurants. It has many rooms that you can choose from based on your budget and preferences. If you are looking for a honeymoon retreat, this hotel is the best choice for you. It is also located near the airport, which makes your travel easier.
Midori Clark Hotel and Casino - The Midori Clark Hotel and Casino is a luxury hotel in Clark Pampanga. It is located along CM Recto Highway in the Clark Freeport Zone. It is the best choice for business and leisure travellers who want to enjoy and experience finer things in life. The hotel is equipped with stylish rooms, state-of-the-art facilities, and five-star treatment. Guests can indulge in a full-body massage at the Chan Spa or in the comforts of their rooms. It is located a 10-minute drive away from the nearest airport. 
Eurotel Angeles - Cosy rooms and central location at surprisingly affordable rates await guests at Eurotel Angeles. Conveniently located along Don Juico Avenue, the hotel is highly accessible by all modes of transport. Free parking is available for guests. Room service, as well as laundry and dry cleaning, can be requested for a small fee. Morning calls and car transfers are also offered. Eurotel Angeles is only a stone's throw away from SM City Clark. Landmarks such as Bayanihan Park and Salakot Arch are a short drive away from the property.
Highlights in Clark Pampanga
Zoocobia Fun Zoo - Zoocobia Fun Zoo in Clark Pampanga gives a new experience for all ages and combines entertainment with education with interactions with the animals and attractions, rides, and displays. It is also a place to gain new knowledge about animal welfare and wildlife conservation in Pampanga. The animals in this zoo include rabbits, parrots, monkeys, camels, horses. In contrast, the dangerous animals only for observation are snakes, predatory birds, Bearcats, and more. Besides that, children can learn about the foods the animals eat as they feed the animals themselves. 
Aqua Planet – Aqua Planet is the biggest waterpark in Clark, Pampanga. Covering almost 10 hectares of land area, it has 25 different exciting attractions that you can enjoy. Some of the attractions in this waterpark are the super bowl, flow rider, spiral slide, and more. It opened to the public on 18 January 2017 and has become a popular attraction in this city. It is also one of the biggest waterparks in Asia.
Clark Museum and 4D Theatre - Clark Museum and 4D Theatre are among the best attractions in Clark Pampanga. There are many artefacts and albums of photographs being showcased here. The visitors can learn more about Clark, Pampanga and the Philippines, including the World War Two events. Visitors can purchase some interesting souvenirs to bring back home as a good memory.
Travel Tips to Clark Pampanga
Planning is a good way when travelling, either domestically or internationally, but do not disregard the fact that things can and most likely would not go as planned. This could either be due to suddenly the activity you want to do is unavailable or if more logistical issues force you to think of other ways to do things. Keep in mind that plan is a good base, but when you are travelling, and many external factors are involved, it will be a different kind of adventure.
1) Stay protected
Throughout this pandemic situation, always keep hygiene when visiting amazing places here. Keep washing your hand, use a hand sanitiser, wear a protective face mask, and dispose of the used mask. Good hygiene might prevent you from being infected easily. Avoid crowded places too by planning a suitable time before going there.
2) Bring extra credit and ATM cards during your travel
There is a saying that does not keep all your cash with your person when you travel, but that does not mean you should not bring extra cash. Keep extra credit and ATM cards with you when you travel. This will help you when things go wrong, and believe me. It might be. Keeping cards instead of cash with your person is better much safer.
How to Book with Traveloka Traveloka Lifestyle SuperApp
Traveloka Lifestyle SuperApp is the leading lifestyle SuperApp in Southeast Asia with over 100,000 flight routes offered and more than 100,000 hotels across the map. Traveloka gives you the best of both services, right from your fingertips. Traveloka Lifestyle SuperApp gives you the convenience you need when you are doing your flight search and flight booking. We always keep our user experience in mind when we build the mobile application system to ensure every user has a great experience using it.
Booking might be hard on certain online travel agency platforms, but Traveloka has its ways of making it easy for customers to book their flights. 
Search your flight
From either the mobile app or the desktop, you will be able to easily search for your flights by filtering the necessary information such as travel date, trip type for either one-way or return, etc.
Choose and Book a flight
You will be given information about the airline name, flight schedule, and ticket price once you arrived at the flight search results page. You can further refine your searches based on the filters you set.
Fill in Contact Information and Passenger Details
If you already have an account with Traveloka, you will be able to fill in your details in advance, thus when it is time to fill in your contact information and passenger details, you can just click on the information.
Complete Your Payment
From the many payment methods available, choose one that best suits you.
Receive Your E-ticket
Within 60 minutes after your payment is confirmed, we will send your e-ticket to your email.