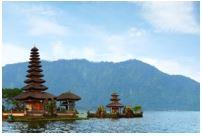 The Philippines is one of the famous holiday destinations among the tourist. One of the most popular tourist destinations in the Philippines is Siargao City. Siargao is a teardrop formed island in the Philippine Sea located 196 kilometers northwest of Tacloban in the province of Surigao del Norte. It has a region of roughly 437 square kilometers. The west where the shore of Art Skyes is comparatively straight with one deep inlet, Port Pilar. The shoreline is characterized by a sequence of reefs, tiny spots, and white, sandy beaches. The nearby islands and islets have comparable landforms. The island is made up of municipalities such as Burgos, Dapa, Del Carmen, General Luna, San Benito, Pilar, San Isidro, Santa Monica, and Socorro.
Best time to fly from Dipolog to Siargao
Average temperatures in Siargao vary very little. The temperatures feel hot all year with a chance of rain throughout most of the year. The best time to visit Siargao for ideal weather is from 21 May to 10 June. The busiest month for tourism in Siargao, the Philippines is in April, followed by February and March. Prices for hotels and flights will be most expensive during these months, though you can save if you purchase well in advance. Tourists are unlikely to visit Siargao in October. Those willing to visit at these times will likely find it the least expensive month.
Main airports available in Dipolog and Siargao
Dipolog Airport - this airport is an airport that operates for Dipolog city. This Dipolog city is the capital city of Zamboanga del Norte. By considering its classification, this Dipolog Airport is one of the busiest airports in the Mindanao. Civil Aviation Authority of Philippines or also known as CAAP classify Dipolog Airport as a secondary airport. The CAAP is one body of the Department of Transportation that accountable for the operation of airports in the Philippines except for international airports. This Dipolog Airport had 75,751 passengers in 2005.
Sayak Airport - Sayak Airport (IAO) is a smaller airport based in Del Carmin, Philippines. You can fly to 4 destinations with three airlines in scheduled passenger traffic. The route with the most departures is the route to Cebu (CEB) with an average of 37 flights from Sayak Airport every week, which is over 56% of all weekly departures. As far as we know, there are no international flights from Sayak Airport. Cebu Pacific is the largest airline here by counting the number of departures with around 31 scheduled take-offs every week. The second-largest operator from Sayak Airport is Philippine Airlines. The route with the longest flight time from Del Carmin (IAO) is to Manila (MNL) and takes about 2 hours 25 minutes.
Climate pattern in Dipolog and Siargao
If you are looking for the very warmest time to visit Siargao, the hottest months are May, August, and then June. See average monthly temperatures below. The warmest time of year is generally late May to early June where highs are regularly around 33.6 Celsius with temperatures rarely dropping below 24.8 Celsius at night. If dry weather is what you are after, the months with the lowest chance of significant precipitation in Siargao are August, May, and then July. Siargao has some extremely humid months and high humidity throughout the year. The least humid month is August, and the most humid month is January. Wind in Siargao is usually extremely calm. The windiest month is February, followed by March and January.
Highlights attractions in Siargao
Guyam Island - Guyam Island is a teardrop formed island about 2 kilometers southeast of the municipality of General Luna. It is a popular stop for visitors on island-hopping journeys. Guyam Island is a small oasis. Although small in size, the island provides a range of marine life that makes it famous for snorkeling as well. It is generally the last stop on your island after Naked and Daku Island hopping on Siargao Island. Visiting at sunset and getting a beer before returning to General Luna is fantastic.
Naked Island - Naked Island, an island of beauty and simplicity. The white sandbar wants you to remain there, relax and enjoy being away from the town once in a while. It's called' Naked' because it only has the sandbar and no shade or trees at all. Perfect for taking photos, bring your sunblock and your underwater camera to take beautiful shots. Naked Beach will be your first stop on your island hopping from General Luna in Siargao as you will discover the island less populated earlier you can go.
Taktak Falls - The falls are located in the island's northern portion. It is an ideal stop, with its refreshing freshwater running down an elevated cliff into a Filipino style bath. Many local people would stay out and jump from the rocks or trees. It requires 1 hour and 30 minutes from General Luna to achieve Taktak Falls.