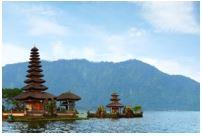 Kathmandu is the capital and largest city of Nepal. This city of 3.2 million people is located in the Kathmandu Valley in central Nepal, near the Vishnumati River. Kathmandu is believed to have been built by king Gun Kamdev in 723. According to legend, the area was once a lake. Still, Manjushri, a follower of Shakyamuni Buddha's teachings, split a hill in the South to make it easier for water to flow and make the area suitable for habitation. This old city is famous for its large number of Buddhist and Hindu temples and palaces, most of which were built in the 17th century. The earthquake destroyed many of these buildings. In this valley, there are seven UNESCO World Heritage. Kathmandu has been a popular destination for Western tourists since the 1960s when it was the main hippie trail stop.
Best time to fly from Manila to Kathmandu
The peak and busiest times of Kathmandu are in April followed by May and June. Hotel prices, as well as flight tickets, will be higher than any other months. However, you can still get great deals if you book a flight or accommodation ticket earlier. The lesser month with travellers is in October. You can get cheap flight tickets and hotels if you are visiting Kathmandu that month.
Main airports available in Manila and Kathmandu
Ninoy Aquino International Airport – previously known and still commonly referred to as the Manila International Airport. Ninoy Aquino International Airport is the international airport that serves Manila and its surrounding metropolitan area. The Ninoy Aquino International Airport is located along the border between the Pasay city and Paranaque. Ninoy Aquino International Airport is located 7 km south of Manila and Southwest of Makati. The Ninoy Aquino International Airport also the main international gateway for travellers who want to visit the Philippines. It also serves a hub for AirAsia Philippines, Cebgo, Cebu Pacific, PAL Express and Phillippine Airlines. The Manila International Airport Authority operates the Ninoy Aquino International Airport. Ninoy Aquino Airport is linked to a Rail Commuter called Light Rail Transit or LRT. The connected LRT station is Baclaran Station from route 1. This LRT operates from 5 am to 9.30 pm on weekdays. While it stopped at 9 pm on Sunday. Ticket prices are between 15 Pesos, 20 Pesos and 30 Pesos.
Tribhuvan International Airport – is an international airport located in Kathmandu, Nepal. Tribhuvan International Airport is the only international airport in Nepal. At this airport, there are two terminals, namely domestic and international terminals. The Radisson Kathmandu Hotel operates an executive lounge for first-class and business passengers. At the same time, Thai Airways International runs a business lounge for business class passengers and Star Alliance Gold cardholders. An extension built at the international terminal has recently made the distance to the plane shorter. At present, around 30 airlines, both local and international connecting Nepal with other countries in Asia, Europe and the Middle East. In the framework of Visit Nepal 2011, this airport also received a significant renovation. The renovations included expanding departure and arrival spaces, thickening of asphalt airports and upgrading of facilities. A helicopter pad was built in January 2011 to provide helicopter take-off and landing efficiency.
Climate pattern in Manila and Kathmandu
June, July and August are the hottest months in Kathmandu. However, with a temperature of 30.4 °C, June become the hottest months among all. While the temperature during night time is usually around 19.5 °C.
Highlights in Kathmandu
Durbar Square – This place has long been an icon of the city of Kathmandu and is a plaza or area opposite the Royal Palace. One thing that is interesting about Durbar Square is the spectacular buildings that are showing the glorious time of Kathmandu.
Garden of Dreams – is part of the Kaiser Mahal Palace which was built in 1895. In the hands of the descendants of Kaiser, the park is transformed into a super beautiful place.
Pashupatinath – this temple has a pagoda with two roofs decorated with symbols in gold ink on each side. Inside there is also a narrow road that leads to a holy place where you can get a closer look at Shivalinga.