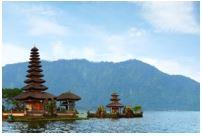 Seoul in South Korea is an epitome of the city that describes modernity meets creativity. Home of the wave of K-pop culture, fashions, arts, amazing people and delicious food. Seoul is for the curious souls, the creatives and people who have a good taste of food palate. If you are everything listed before – you will be having the time of your life here. Like any other metropolis city, when the sun goes down, the exciting nightlife begins. Partying and shopping are some of the things you should add to your to-do-list here in Seoul.
Best time to fly from Iloilo to Seoul
The best time to visit Seoul is on these two periods either March till May or September till November. However bear in your mind that in the prior period, it is summer in Seoul; hence the crowd is rising together with the prices there. Book your airline tickets and your hotel as early as possible to avoid paying extra due to booming tourism. Come in October to experience the display of lights and mighty fireworks that are guaranteed will blow your mind away. To experience local culture, drop a visit in late January or early February to see how the locals celebrate Lunar New Year festivals. You will witness a lot of colours, fun, music, unique cuisines and many more!
Main airports available in Iloilo and Seoul
Iloilo International Airport – Located in Cabatuan Iloilo, Iloilo Airport serves Cabatuan, Santa Barbara and Iloilo in the Philippines. Thus, this airport is also known as Cabatuan Airport, Santa Barbara Airport or just Iloilo Airport. Twenty-four kilometres from Iloilo city, the airport provides many means of transportation to reach there such as jeepneys, vans, taxis and rail. The airways that operate here are Air Juan, Cebu Pacific, Cebgo, PAL Express and Philippines AirAsia. Due to the traffic, Iloilo airport is crowned to be the fourth busiest airport in the Philippines. The facilities inside suffice the needs of visitors such as restaurants, cafes and among other things.
Incheon International Airport – Incheon International Airport takes the crown of being the largest airport in South Korea. Primarily, it serves Seoul Capital Area and located in Jung District, Incheon, South Korea. The major airlines that operate here are Air Busan, Air Incheon, Air Seoul, Asiana Airlines, Eastar Jet, FedEx Express, Jeju Air, Jin Air, Korean Air, Polar Air Cargo and T'way Air. Skytrax also had rated Incheon International Airport as the cleanest airport, and it is the best international transit airport in the world. Not only that, but Airports Council International also has crowned the airport to be the best airport worldwide yearly. Some of the fantastic things about the airport, it provides private sleeping rooms, casino, world's best duty-free shopping mall, ice-skating rink, video game centre, indoor gardens and Museum of Korean Culture. You can almost find anything here because the facilities are top-notch. To get to the airport is simple, you can either take a call-van, taxi, train or bus to reach to the airport.
Climate pattern in Iloilo and Seoul
Seoul has a humid subtropical climate or sometimes called as an area with a humid continental climate. This due to variation of precipitation amount across the year. Summers in Seoul are hot and humid, especially around the centre of Seoul. Monsoon hits Seoul in between June till September, so, do expect erratic rainy weathers if you happen to visit Seoul around this time. The hottest month in Seoul is August in ranges between 23.4 to 32.6 degree Celsius, if you are keen on warm weather, avoid visiting on that month. Winters in Seoul are freezing with snowfall, and the temperature has a range of 1.5 to -5.9 degree Celsius.
Highlights attractions in Seoul
Gangnam – Thanks to Psy's worldwide hit K-pop song, people across the world are starting to turn head to Gangnam. Gangnam is already very well-known in South Korea before the hit song for being a trendy, lively hip neighbourhood. It is becoming Seoul thriving centre for business and pop culture. People who love to have fun, have to swing by Gangnam as it is the top nightlife spot in South Korea. At night, with neon-lit buildings, long-hours bars are some of the reasons Gangnam is continuously flooded with people. If you are not keen on those activities, come to Gangnam to shop till you drop at Korean boutiques and Lotte World.
Bukhansen National Park – After exploring the concrete jungle, head out to Bukhansen National Park to enjoy the view of lush green forest that feast your eyes. Located only 45 minutes using a subway ride from central Seoul, you will unravel the gem of mother nature has to offer. Here you can find trails for hiking, and one of them can lead you to conquer South Korea's tallest peak Baegundae Mountain. While wandering inside the forest, if you visit this park in spring, you will spot beautiful cherry blossoms that surely will be a moment you would like to share on social media.
Gyeongbokgung Palace – Listed under UNESCO World Heritage, Gyeongbokgung Palace is a site you would want to swing by if you happen to visit Seoul. Go and step back in time to learn the historical side of South Koreans; thus, you will understand better the culture of locals better. The palace is one of the Five Grand Palaces that you will want to see. While you are at the castle, drop by the old Buddhist temples such as Jogyesa and Bongeunsa.