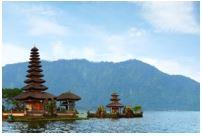 The Philippines is one of the most famous holiday destinations among tourists. Butuan City is a highly urbanized city in the Philippines. 1st class highly urbanized capital and regional center of the Caraga Region, Philippines. According to the 2015 census, it has a population of 337,063 people.
Best time to fly from Davao to Butuan
Butuan has some extremely humid months and high humidity throughout the year. The least humid month is May (76.9% relative humidity), and the most humid month is January (85.6%). Wind in Butuan is usually extremely calm. The windiest month is September, followed by August and October. September's average wind speed of around 4.1 knots (4.8 MPH or 7.7 KPH) is considered "a light breeze." Maximum sustained winds (the highest speed for the day lasting more than a few moments) are at their highest in mid to late September where average top sustained speeds reach 10 knots, which is considered a gentle breeze.
The busiest month for tourism in Butuan, the Philippines is in August, followed by July and May. Prices for hotels and flights will be most expensive during these months, though you can save if you purchase well in advance. Tourists are unlikely to visit Butuan in December. Those willing to visit at these times will likely find it the least expensive month. Spring (March through May), the humidity and temperatures combine to make this season feel warm. Highs range from 34°C and 31.3°C with warmer temperatures in the later months. Rain is somewhat frequent with 9 to 11 days of significant precipitation per month. Spring is the second busiest for tourism, which makes it a good time for those looking for things to do. Fall daily highs range from 33°C and 31.2°C, which will feel very nice given the humidity and wind. Tourism is relatively slow during these months due to the weather. Hence, hotels and flights may be lower priced.
Main airports available in Davao and Butuan
Francisco Bangoy International Airport – Also known as Davao International Airport, it is listed as the Philippine's third busiest airport. It operates local and international flight trips. However, to get to Boracay island, where the nearest airport is Godofredo P. Ramos, you will have to find transit flights. From Davao to Cebu Airport, Cebu Airport to Godofredo P. Ramos Airport. There is direct flight operated from Davao to Kalibo Airport, which acts as the second gateway to Boracay. However, from Kalibo to the island takes more than 2 hours driving. Caticlan Airport or officially named as Godofredo P. Ramos Airport is much preferable.
Bancasi Aiport is an airport serving the general area of the city of Butuan, located in the province of Agusan del Norte. It is the only airport in the province and largest in Caraga. The airport is classified as a Principal Domestic Airport Class 1 by the Civil Aviation Authority of the Philippines (CAAP), a body of the Department of Transportation (DOTr) that is responsible for the operations of not only this airport but of all the other airports in the Philippines, except the major international airports.
Climate pattern in Davao and Butuan
Average temperatures in Butuan vary very little. The temperatures feel hot all year with a chance of rain throughout most of the year. If you're looking for the very warmest time to visit Butuan, the hottest months are May, June, and August. The warmest time of year is generally late May to early June where highs are regularly around 34°C with temperatures rarely dropping below 24.8°C at night. If dry weather is what you're after, the months with the lowest chance of significant precipitation in Butuan are September, August, and then April.
Highlights attractions in Butuan
Bood Promontory Ecopark -The eco-park is situated at a bend in the Masao River or El Rio de Butuan. A huge cross will welcome you in Blood Promontory Ecopark. The cross replaced the original one that was used during the first Christian mass in the country that took place on March 31, 1521. Though according to Antonio Pigafetta, Magellan's chronicler, the first mass took place in Limasawa or Mazaua, an island in Southern Leyte, and due to that it was declared in 1960 that Limasawa was the site of the first mass in the Philippines.
Agusan River -It is another wild experience for someone to traverse one of the longest rivers in the Philippines, Agusan River which is the habitat of some of the biggest Philippine Salt Water Crocodile like "Lolong," the current largest reptile in captivity in the world. It is recommended to take a cruise in the late afternoon to witness the beautiful crimson sunset viewed from the river.
Delta Discovery Park -If you're looking for more fun and adventurous twist for your Butuan trip, then pay a visit to Delta Discovery Park. There's a lot to do here. You can go swimming, take photos with a breathtaking view of Butuan, play in zorb balls, or simply enjoy the park's beautiful blend of man-made and natural design. So many fun things for you adrenaline junky out there!