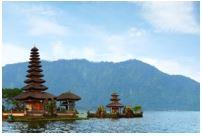 Khon Kaen is one of the cities alongside Udon Thani, Nakhon Ratchasima, and Ubon Ratchathani that makes up "big four of Isan". Khon Kaen is the capital of the province. It is located around 450 kilometres away from the north of Bangkok. Khon Kaen is famous for having beautiful scenery as well as attractive nature.
Best time to fly from Manila to Khon Kaen
The best time to fly to Khon Kaen would be between December 10th to February 11th. Overall, Khon Kaen's temperature is very similar all year long. It is warm with some rain occasionally. April to June is the warmest month. Therefore it may not be the best time to visit the city. The temperature can go up to 37.1°C.
Main airports available in Manila and Khon Kaen
Ninoy Aquino International Airport – The Ninoy Aquino International Airport is an international airport that serving the Manila and surrounding city. It is also known as NAIA by locals. The airport is located along the border between the cities of Pasay and Parañaque. The distance between this airport to the nearest town in the south of Manila and southwest of Makati is about 7 kilometres. The airlines that operate in this airport is AirAsia Philippines, Cebgo, Cebu Pacific, PAL Express, and Philippine Airlines. This airport consists of four different terminals. Ninoy Aquino International Airport has many interesting shops and eateries within the airport so you can shop or dine in while waiting for the plane to arrive or depart. To go in and out of the airport is easy because there are many types of transportation available in Ninoy Aquino International Airport for the visitors.
Khon Kaen Airport – Khon Kaen Airport is a tiny airport that serves the area of Khon Kaen, Maha Sarakham and also Kalasin. It is located in Khon Kaen Province of Thailand. The airport used to be a military airport, but now it has become an airport for the public. Not many airlines operate here. They are Nok Air, Thai Air Asia, Thai Lion Air and Thai Smile. The only destinations available are Bangkok, Chiang Mai, Hat Yai, Pattaya and Phuket. There are no international flights. Those from other countries will need to fly to Bangkok first and take a connecting flight to Khon Kaen.
Climate pattern in Manila and Khon Kaen
The climate pattern of Khon Kaen is tropical savanna. The winters of the city would be dry but still quite warm. However, due to the location, the city has a monsoon season that lasts between May to October. During this season, there will be heavy rain most of the time and the temperature will be slightly cooler during the day. At night, however, the temperature will be slightly higher.
Highlights attractions in Khon Kaen
Phu Wiang National Park - Phu Wiang National Park is unique as it used to be the excavation site for a geologist. They have once found a big patella bone in 1976 that belonged to a 15-meter herbivore. Then it attracted more to the possibility of dinosaurs and caused the park to be a local favourite.
King Cobra Village - King Cobra Village is a place whereby many types of snakes, including the King Cobra, are bred. Since 1951, the King Cobra has been attracting many tourists. The owner of the snakes would put on a show. There have been instances where there are death revolving with the shows, but it is ongoing until today.
Wat Thung Setthi - Wat Thung Setthi is a Buddhist temple located in Khon Kaen. It has a slightly different exterior as compared to other Buddhist temples. The exterior is gold and blue accents and not gold and red as normal. Around the temple too, there is a lot of lotus planted. This is a place tourists should visit especially during sunset to get an even better view.