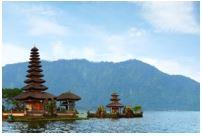 Guangzhou is the capital of the Guangdong province in southern China. With 25 million people within its city limits, this city is the most populated city of the province. According to Google and TripAdvisor, Guangzhou has been noted to be China's Top 10 Most Popular Tourist Spot. It is a leading commercial and industrial metropolitan, complimented for its cleanliness, picturesque attractions and improved transportation system.
Best Time to Fly from Cagayan to Guangzhou
The best time to visit Guangzhou is during its autumn season which starts from late October to mid-December as the temperature during this time will be mild and comfortable. Its spring is humid and cloudy, so it is not really recommended for travelling during this season. Autumn is also the peak time for tourist activities, so be sure to book your travel in advance to avoid unavailability and high rates.
Airports in Guangzhou
Baiyun International Airport - Opened for service in 2004, the airport has come to be the second busiest air hub in China in terms of passenger traffic. With three runways and two more in planning, the airport is growing fast to meet the air travel demands from 65 million passengers annually. It is located in the Baiyun district and has two terminals. Terminal 1 is where you can find the check-in counters and retail stores, boarding gates, security checkpoints, custom zone, baggage claims and other facilities while Terminal 2 which was opened on April 2018, operates most of SkyTeam member airlines and is the main hub for China Southern Airlines. The airport is connected with public transport services which can take you to and from the airport and the city centre.
Climate Pattern in Cagayan de Oro and Guangzhou
Guangzhou experiences a humid subtropical climate despite its geographical location near the south and is influenced by the East Asian monsoon. The summer season is hot and humid with a high chance of rainfall and its winter is mild and dry. Starting from April to September, Guangzhou experiences its monsoon season, so it is best to not travel during this time. Autumn, which starts from October to December is cool and windy, making it the best time for travel.
Highlights in Guangzhou
Canton Tower - This spectacularly tall landmark is located in the heart of Guangzhou and offers visitors a bird's eye view of the metropolitan. At night, this landmark light up in an amazing light show with rainbows of colours. Here, you can experience its observation ride where you can sit in revolving glass balls to enjoy the view. Most definitely not for the faint of heart. The tower is also known for its sky restaurant which earned the status as the world's highest rotating restaurant at 424 meters, serving international buffet.
Chen Clan Ancestral Hall - This ancient architectural complex was built in the 1800s and had 19 buildings with nine halls and six courtyards. It is famous for its long historical background and its notable beauty. What was before used as a place for academicians to prepare for imperial examinations, this complex is now used as a museum for people to visit.
Sacred Heart Cathedral - Completed 25 years after its foundation was laid out in 1863, this cathedral is the largest in Guangzhou and one of the four whole stone Gothic cathedrals in the world. Despite the damages it experienced in the past, the cathedral had been restored to its original state, posing the beauty of its carvings, glass windows and artistic architecture which will be worth your visit.